Tough Times for Chinalco
Published: 2010-08-18
Corporation, Page 26
Issue 480, August 2, 2010
Translated by Tang Xiangyang
Original article: [Chinese]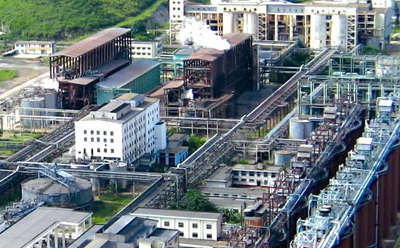 Listed alumina producer Aluminum Corporation of China Limited (中国铝业) or Chalco, as it's more commonly referred to, is the Shanghai, New York and Hong Kong-listed subsidiary of the Aluminum Corporation of China (中铝集团), the world's second largest alumina producer and the third largest primary aluminum producer, that's also known as Chinalco.
The huge conglomerate of Chinalco is facing many challenges and a lot of them have to do with the fact that the listed subsidiary Chalco is having such a tough time. Since June this year, Chalco has been registering heavy losses.
At a recent Chinalco meeting held to discuss the mid-year production and business figures, Chalco's president Luo Jianchuan admitted that if current trends continued, the losses in the second half would completely cancel out any profits made in the first half and that the company could face the prospect of registering annual losses for two years in a row.
If Chalco does register two consecutive years of losses it will face the prospect of being labeled ST stock – an indicator that is added to the name of any stock on the Chinese stock market that has underperformed. The letters, which stand for "special treatment," act as a marker to investors that the stock is in danger of being expelled from the market unless performance improves.
The EO has learned, that in order to ensure that Chalco will turn a profit this year, Chinalco has already issued rigid requirements regarding reducing losses and boosting profits to various departments within the larger company structure. Enterprises that are controlled by Chinalco are being told that these targets have to be met – that they're a "red line" that must be achieved.
Hard Targets
According to a source within Chalco, if the current market prices remain, all of the company's aluminum-related businesses will suffer losses in the second half of the year and the company will register losses for the whole year as well.
Being downgraded to being an ST stock will be a fatal blow to the listed company.
According to Wang Yan, general manager of Puyuan Linyang Investment Company (普元林阳投资公司), as Chalco is a listed company that relies on the stock market to raise capital, if downgraded, it will face many restrictions when applying for loans from financial institutions or when seeking to raise finance via the markets.
Because of the threat of downgrading and the threat this constitutes to the company's ability to raise capital, Chinalco carried out an appraisal of the ability of the company's aluminum sector to achieve the production and profit targets set at the start of this year. After factoring in recent market shifts, the company decided they'd have to draw up new bottom lines – some new hard targets.
Chinalco has ordered all enterprises to achieve these hard targets, at a company meeting, Chinalco Chairman Xiong Weiping said "only by meeting these targets can we ensure that Chalco won't register a loss in the second half of the year and ensure that we make a profit. If we can't achieve this, Chalco will be downgraded and labeled as ST stock."
There are further concerns surrounding Chalco's recent losses. According to a source close to the State-owned Asset Supervision and Administration Commission (SASAC), the national regulator of state-owned enterprises, the commission is requiring that Chinalco achieve a "B" ranking in this year's performance review. The source claims that "if Chalco registers annual losses, it will be impossible for the company to meet SASAC's requirements."
Chalco is the most important subsidiary of Chinalco and it's been stated in company meetings that Chinalco will use all the resources at its disposal to make sure that it's listed arm registers an annual profit this year.
Chinalco expects to generate profits of over 100 million yuan by benchmarking to control losses and by taking advantage of price volatility on both the spot and future markets.
Chinalco is also requiring its non-listed companies involved in the aluminum business, to support Chalco.
The EO has learned that many of the subsidiaries of Chinalco have already had their specific targets set. For example, the Shanxi branch has been told to achieve a profit of 85 million yuan this year and the Shanxi Aluminum Company is being ordered to reduce related-party transactions by 70 million yuan in order to avoid further losses.
Ups and Downs – What's Effected Chalco's Performance
Chinalco suffered losses for 12 consecutive months after the financial crisis hit, then, from last August to May this year, the company was able to turn a profit for ten consecutive months. According to the company's first quarter report this year, Chinalco earned 627 million yuan in profits in the first quarter.
But since June this year, the company once again began racking up losses.
High-level executives at Chinalco had already begun expressing concerns about the potential for a drop off in production and business performance among the company's aluminum business and the risk of a large fall off in profits as early as May.
On the one hand, the central government had begun to tighten restrictions on energy-intensive industries, competition in the aluminum industry had also noticeably increased and although the cost of raw materials was climbing, the price of finished products continued to fall. On the other hand, within Chinalco itself internal costs continued to rise and there were major imbalances in the supply and demand of bauxite.
Wang Yan laid the blame for earlier losses at the feet of blind overexpansion.
However, the main reasons for the losses registered this year can be attributed to a deterioration in the external business environment and overcapacity
Wang Yan's observations also echoed Xiong Weiping's view that the aluminum sector had truly entered an age of excess capacity, in which producers worked hard for marginal profits.
A BOC International (a subsidiary of the Bank of China) report revealed that, from April 1 to mid June, the average price of aluminum was 15,700 yuan per ton (including value-added tax), down five percent from the first quarter, when the average price was 16,554 yuan a ton.
The report estimated Chalco's production costs (calculated to include value-added tax and depreciation) to be 15,500 yuan per ton, higher than the current spot price of 14,080 yuan per ton. Since the domestic price for aluminum hovered around 14,500 yuan a ton in June, Chalco's second quarter profits were unlikely to reach 100 million yuan.
Currently the domestic aluminum market is plagued by overcapacity. While supply sits at approximately 17 million tons, there is demand for only 15 million tons.
Given the overhang, Chinalco has reduced the spot prices of its aluminum products twice in June, by five percent early in the month and then another seven percent towards the end of the month.
Analysts say that after these price readjustments, Chalco is barely covering its production costs, whereas in the past, the company could earn up to 200 yuan per ton in profit.
There are more problems on the horizon. Chalco faces the likelihood of increased production costs. As early as mid May, the National Development and Reform Commission (NDRC) removed policies that allowed many energy-intensive production facilities to purchase power at discounted prices.
These policies had previously cut production costs for enterprises like electrolytic aluminum producers. Because of this policy change, two Chinalco subsidiaries - Liaoning Fushun Aluminum Smelter and the Shandong Aluminum Smelter are now being required to pay full commercial rates for the electricity they use.
According to Wang Yan, for most restricted class aluminum firms, this will force up the cost of production by around 100 US dollars per ton.
The weaknesses of Chinalco are no secret.
The company's electrolytic aluminum capacity is untenable; it incurs high power costs while an industry chain said to include coal, electricity and aluminum has yet to be formed; the ratio of its energy consumption per unit to the whole electrolytic aluminum and alumina sector is relatively high; it also supports a larger number of employees than its private competitors and provides better employee benefits. Lastly, Chinalco's investment per unit is higher than the average level for the entire sector.
Xiong Weiping replaced Xiao Yaqing to become the new chairman of Chinalco more than a year ago, he now continues to face the arduous task of solving this daunting list of problems.

This article was edited by Ruoji Tang and Paul Pennay
The views posted here belong to the commentor, and are not representative of the Economic Observer
Interactive
Tracking the global expansion of China's oil companies
Multimedia
A look at Nanjing local government's controversial urban reconstruction project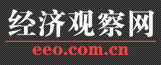 EEO.COM.CN The Economic Observer Online
Bldg 7A, Xinghua Dongli, Dongcheng District
Beijing 100013
Phone: +86 (10) 6420 9024
Copyright The Economic Observer Online 2001-2011