Local Government Construction Projects Defaulting on Payments
Published: 2010-09-01
News, page 3
Issue 482, August 16, 2010
Translated by Tang Xiangyang
Original article: [Chinese]

Li Rongrong, the former chairman of the State-owned Asset Supervision and Administration Commission (SASAC) who retired last week, must be breathing a sigh of relief now that he's no longer responsible for the 123 centrally-owned enterprises that come under the purview of the commission.
In a speech made a few weeks before stepping down, Li revealed that "some local governments took on too much debt and are now facing the heightened risk of default; the centrally-owned enterprises (COEs) which supply many of these local-level projects are also affected and are facing serious challenges."
Unsurprisingly, executives at the state-owned firms which supply these local government construction projects are also worried.
An example of such a COE is the China Metallurgical Group Corporation. The group's listed subsidiary, Metallurgical Corporation of China Ltd. (MCC), revealed in its most recent annual report that accounts receivable of sales increased from 16% at the end of 2008 to 18% at the end of last year. Analysts predict that the 2010 figure is likely to be even higher.
"It has only just begun. We are afraid it will get worse because according to how things normally work in our industry, COEs should start receiving payments in the second half. If they don't start getting paid at that time, it will begin to affect the evaluation of their work performance" a source with one prominent COE told the EO, referring to the regular evaluations that SASAC conducts of the performance of centrally owned enterprises under its control.
Accounts receivable of sales is an important performance indicator used to determine the financial health of COEs and is also used by SASAC to assess the performance of enterprises, says Wang Zhigang, director of a center for enterprise research operating under SASAC. A high proportion of unpaid accounts in terms of total sales revenue indicate that a company is having trouble collecting payment for its products or services from customers.
Under pressure from upcoming performance reviews by SASAC, COEs that specialize in, or are tied, to the domestic infrastructure and construction industries, have already complained multiple times to SASAC about the growing problem of local government projects defaulting on payments.
Surging Debt
"This recent wave of payment default among local projects may well spike again very soon," said Wang Zhengxiang, a member of the Shanxi Construction Association, going on to add that "most of this debt is owed by local governments." Figures released by the Shanxi Bureau of Statistics on August 12, seem to justify Wang's fears. They indicate there were 29.04 billion yuan in unpaid construction fees in the first half year, a 6.17 billion yuan increase on the figure for the same period last year.
Over 9.6 billion yuan is outstanding on construction projects that have already been completed, 15.5% more than the amount reported last year and 33.1% of the total sum.
COEs have also made debt collection a top priority for the rest of the year. At two recent meetings, executives at China Communications Construction Group, which was ranked 341st on the latest Fortune Global 500 list, emphasized their determination to strengthen their ability to call in debts during the second half of the year.
China Communications Construction Group is involved in the construction of ports, runways, roads, bridges, railway lines, tunnels and other urban infrastructure and has been one of the companies that has profited the most from the country's 4 trillion yuan stimulus package that was unveiled in November 2008.
However, according to Wang Zhengxiang, the default by many local level construction projects has hit local and state-owned enterprises as well as private enterprises harder than COEs.
"I heard that there's one county-level government that owes a construction company 126 million yuan. It is impossible to operate normally with that amount of money still on the books" said Wang, "COEs are always involved in big projects and they will generally get paid. City-level and county-level enterprises on the other hand, have to deal with the fact that when they're not paid, the outstanding fees make up a larger proportion of their total operating costs."
Late payment is not a new phenomena in the construction industry, but businesses are privately complaining that there is simply too much debt on the books at the moment.
Last year alone, COEs signed a large number of construction contracts. The China Railway Construction Corporation signed contracts worth 305.06 billion yuan in 2009, up 20.1% on the level of the previous year.
It anticipates that by the end of this year the total value of all ongoing projects will be close to one trillion yuan, ensuring that the company will be able to maintain high income growth rate for the next three years or more.
A subsidiary of China Communications Group states in its annual report that the number of new construction contracts surged in 2009. The report also sees opportunities for expansion in public infrastructure and urban railway construction.
But considerable risks surround the recent spike in construction activity. In the first half of the year, various ministries investigated local government debt. The results were not ideal. Banks and COEs involved in some of the large construction projects are now concerned that these local governments might default on payment for goods or on loans taken out to finance the projects.

"Aside from the explicit debt of banking loans, local governments also have other debts, including money owed to construction enterprises." an insider told the EO.

At a meeting of COE principals held in July, Li Rongrong reminded the COEs that had invested in local-level construction projects to pay serious attention to the risk posed by some of these projects in the latter half of this year.
"As the State Council will tighten management of local financing platforms, local governments that have taken on too much debt will face the risk of debt default and COEs that have invested in these local construction projects will also be affected."
Although many COEs are worried about the situation, most refused to reveal any details concerning local-government debt to the EO.
"The relationship between us and local government is complicated. If they delay payment on construction fees this time, they will offer us preferential policies next time," explained a project official.
However, local statistics tell a different story.
Yichang City in the Yiling District of Hubei accumulated debts of 14.5 billion yuan in the first half of 2010, including 9.1 billion yuan in bank loans and another 2.8 billion yuan in unpaid construction fees.
The 2.8 billion yuan in overdue fees includes, 84.3 million in the development sector, 47.53 million in the health sector, 15.3 million in the construction sector, 7.5 million yuan for education projects, 11.83 million yuan owed by the traffic bureau, 35 million owed by the Huangniu Construction Company, and 45.82 million yuan owed for other projects at the local level.
With new infrastructural projects still pending, the amount of debt will continue to grow.
And Yiling is not alone.
Who Will Get Burnt?
The main problem for executives at the COE effected by the delay in payments from local level construction projects is that this impacts on how their performance is evaluated by SASAC and by extension their salaries.
In May of this year, Huang Shuhe, deputy director of SASAC, shifted the focus of SASAC assessments on the efficient use of existing capital. Consequently, COEs are under pressure to reduce inventories well as accounts receivable.
More worrying to the COEs is SASAC's new assessment model - referred to as EVA, or Economic Value Added.
According to the EVA model, if accounts receivable have exceeded a predetermined amount, SASAC will take into account the cost of capital. This puts enormous pressure on COEs with local government contracts.
"What worries me most is the increase in unpaid construction fees. Local governments have two only channels of finance. The first is to sell land. With the property market cooling, they will not receive that much if they sell now. The second is to access bank loans via a financing platform.
But in the current climate, the prospect of raising finance through either of these channels does not look good and governments have no choice but to further delay payments."
Pan Jianping, a leading analyst in the construction department of CITIC Securities, wrote a report on the performance of four COE involved in the sector at the end of last year. He warned investors of the risks in regard to COEs ability to collect unpaid fees.
But Lu Duojia, chairman of First Huida Risk Management Company, disagrees. He thinks the risks facing COEs are exaggerated. "It won't be a problem in the short term. But it is a problem facing the whole sector. But financial pressure on the COEs can be managed by selling off the unpaid construction fees owed by local governments to the banks. However, if the trend continues, there's likely to be problems."
In the eyes of many, policies issued by the central government aimed at reining in local debt have had little impact on the financing platforms of the provincial governments and those of the municipalities directly under the control of the central government, but they have had a dramatic impact on the ability of second and third tier city governments and other county-level governments to raise capital.
Consequently, it is local-level enterprises engaged in intrastructure projects that are suffering the most.
"Unpaid construction fees concern many parties. Judging from the current situation, the big centrally owned enterprises engaged in the sector won't die; banks and local governments won't go under either." says Lu Duojia, "They'll pass the buck between them until eventually the central government might have to step in and sought the problems out."

This article was edited by Ruoji Tang and Paul Pennay
The views posted here belong to the commentor, and are not representative of the Economic Observer
We talk to two experts from the Brussels-based European think thank Bruegel
Interactive
Tracking the global expansion of China's oil companies
Multimedia
A look at Nanjing local government's controversial urban reconstruction project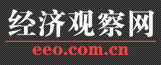 EEO.COM.CN The Economic Observer Online
Bldg 7A, Xinghua Dongli, Dongcheng District
Beijing 100013
Phone: +86 (10) 6420 9024
Copyright The Economic Observer Online 2001-2011