Sticking With the Plan - An Interview with the CEO of Li Ning
Published: 2011-01-13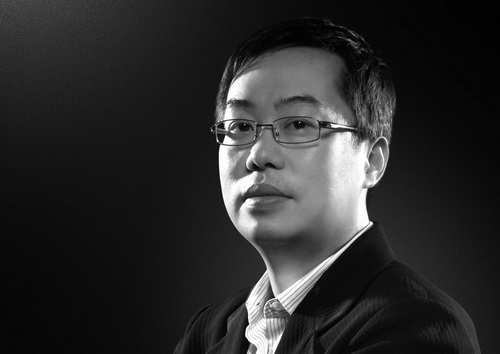 Corporation, page 28
Issue 501, January 4, 2011
Translated by Guo Wei
Original article: [Chinese]

Over the past few weeks, a series of rumors have swirled around Li Ning Company Limited (Li Ning), one of China's largest sportswear suppliers.

Second quarter orders for 2011 were reported to have fallen by 6 percent, rumors that the company had "closed 500-600 outlets" also emerged and the company's Hong Kong-listed shares were dumped by high-profile investment companies like JP Morgan and The Capital Group.

Over the past few weeks, the company's share price fell by almost 19 percent.

The CEO of Li Ning, Zhang Zhiyong (张志勇), accepted our interview at the end of December, the height of the crisis in public confidence in the company, which seemed a change in approach for a company that has not always been deft in its handling of controversial news.
When our reporters met with Mr. Zhang on the afternoon of December 30, he looked them in the eyes and said: "I won't avoid answering your questions, no matter what you ask."
Zhang has been at Li Ning for more than ten years. He is scrupulous with numbers and is a careful and well-informed decision-maker.
Those who are close to Zhang describe him as being especially confident and someone who is willing to take risks to achieve his goals.
In the interview, Zhang conceded that the problems Li Ning have encountered were not unexpected and he repeatedly emphasised that the rebranding of Li Ning is a strategy that the company has already settled on and will continue to stick with.
Zhang believes that high growth levels for sporting brands are a thing of the past, and that the market for sporting goods has entered a new period of more stable development.
Up until 2008, the market had been growing at about 30 percent a year, figures for 2010 show that growth has dropped back to about 15 percent a year.
As long as the market is growing, increasing profits depends on opening new stores, but now the market has changed, it becomes imperative to increase turnover in existing stores.
Former Li Ning employee and now president of Key-Sports Adam Zhang (张庆) says that the problem has been troubling Zhang's team for a long time.
In fact, Li Ning's problems reflect challenges faced by China's entire sportswear industry.
Changes to consumers habits and increasing labor costs are forcing Li Ning to make a change.
Change is in the Air - It's Not Just Li Ning
Nike began its overhaul in early 2009, weeding out less succesful retailers, and giving sales operations to large-scale retailers. Adidas seems to be strengthening its marketing and management operations and establishing their own retail channels. Having noticed that Chinese consumers are changing, Nike and Adidas have also set to work on extending their reach to second and third tier cities in China.
Adam Zhang believes that Li Ning has a clear plan: consolidate their market share in second and third tier cities, while exploring markets in the first tier cities. Zhang believes that the company has to change its sales channels in second and third tier cities.
However, he doesn't think the changes are part of a knee-jerk response to desperate circumstances but are instead a part of a well-thought out plan.
By now, the biggest difficulty for Zhang Zhiyong's team is whether the changes will persist.
As Adam Zhang repeatedly emphasized "They need time, it can't be done in one go."
Or as Zhang Zhiyong himself put it: I once walked in the desert alone. You have to have a GPS, or else you will never cross the desert and reach your destination. If you think of our destination as our company's goal, then our GPS is our brand positioning. If we don't have a sense of direction in the desert, we could be lost easily, so we need to adjust our direction constantly. We will get there sooner or later as long as we don't walk in the wrong direction. It depends on your persistence. It's not easy that we guarantee that we are in the right direction all the time.

Text of Interview

The Economic Observer: Why did Li Ning close 500-600 struggling stores recently?
Zhang Zhiyong (ZZ): Every year we undertake a scale adjustment. When you have more than 7,000 stores, some contracts expire and are not renewed. As long as it stays within 5 to 7 percent, it is normal.
I'd also like to clarify that it is false to say that we have closed 500-600 stores. We integrated a number of low-performance stores. In time, we can assess exactly how many shops we closed and opened. But we can confirm that we have reached our target number of store openings this year.
EO: Where did the store integrations mainly take place? In which markets?
ZZ: We divide the market based on per capita income and sporting population. The first is 650 cities ranked third tier and above. The other includes 1,640 counties, comprised mainly of rural consumers. The two markets represent two very different growth patterns.
Presently, China has more than 60 first tier cities and metropolises. The number of products that consumers are buying is decreasing, but the overall value of sales is increasing, which means that prices are increasing.
In the 1,640 counties, sales or products is increasing.
The first level of our distribution system has more than 1,700 retailers, with only one shop each on average. The 500-600 shops involved with integration make up 30 percent of these 1,700 outlets.
EO: There has been a lot of negative talk about Li Ning lately. How would you assess the situation?
ZZ: First, as we all know the decisions made by financial investors are not a matter of right and wrong, they're simply decisions.
We have two kinds of investors. The first are big shareholders. The other is financial investors. Financial investors are more and more interested in short-term return. This is normal.
Secondly, people are emotional, we all know this, but the important thing is whether people have a reason to continue to stick with something. Now I think I can put it this way, if you think it is reasonable, then support us, support our brand so that we can perform even better.
I have always thought that China has the capacity to produce big brands, everything else is just a matter of competition between companies. In a competition, you watch your competitors, but you must have your own unique strategy and execution. Of course, what is at stake is our market share and the value of our brand.
EO: Will next year be your most difficult year?
ZZ: If we do well, it would be better than 2010. In terms of market share, I mean. When doing business, market share is key.
In terms of development, you want to open new stores or increase turnovers in existing stores. If we approach growth by opening new stores, the initial distribution is usually 1:4. The sales volume is high, but the market share is not.
Our growth model for 2011 is clear. First, plan on increasing efficiency, which requires the collaboration of suppliers and distributors. This is our issue of greatest concern, largely due to the rising costs.
For example, the production capacity for suppliers in the southeast coast fell dramatically, production the worst factories fell 30-50 percent. Factories offered more pay, but were still unable to hire workers; in interior provinces, there's a greater available work force, but costs are higher.
We pay more for labor costs, and have to raise prices. It is very troubling.
EO: Did you anticipate the impact the adjustments would have when you made your decision?
ZZ: I place the most attention to the risk of losing market share, if this figure is stable, than i don't worry about.
We are a solid second right now.
For me, the critical thing is that both myself and Li Ning's major shareholders agree on a plan and then stick to it. This is essential.
We can't be rattled by rumors.
People even doubted our investment in brand promotion.
Even if our brand growth does not pick up in the coming year, it does not mean that we will not grow later, or be able to rebuild our brand, as long as we have enough funds.
We need to persist. I want to continue step by step. If we are meticulous in the way we carry out our plan, there will be no problems.
EO: Li Ning's target consumer group has changed dramatically during readjustment process. Are you afraid you'll lose customers?
ZZ: Once you have your own customer base, but then attempt to switch your target customer, this is really hard, we hope we can attract new buyers to become loyal customers.
Before, we have enjoyed an impressive brand loyalty from our huge customer base. Our problem is structural, and contains two aspects. Our consumer groups are relatively older and most of them are what you can call "price consumers". Price consumers are interested in the practical uses of a product.
But the second kind, what we call "value consumers,", pay more attention to the feeling the product can provide. We hope to target more "value consumers."
China's sportswear market will diverge in the next 3 or 5 years. One is the basic market which will cater to "price consumers," the other is a brand market which will aim to sell to "value consumers."
EO: How does Li Ning carry out store mergers?
ZZ: One method is returning the store to the original retailer; this is the best long-term model for distribution.
The other is through the merger of retail outlets, we choose the good distributors and let them expand.
We pay more and more attention to the professional training and knowledge of Li Ning products among retailers.
EO: According to your projections, how long will it be before Li Ning sees the results of rebranding?
ZZ: We launched the brand-rebuilding project in 2007. Promoting a brand needs time, it's not something you can do overnight.
But the changes can most easily be seen in our advertisements, which change every season.
It's also easy to appreciate the changes in our branding by looking at our latest products, product development takes between 12 and 18 months, but clothes can sometimes be faster.
But retail integrations will be slowest. We have more than 7,000 shops, according to past records, each year we change 800 stores, even if we do 1,000 stores a year, we will still need 6 or 7 years.
We could be faster, and renew all the shops in 5 years.
(Rebuilding our brand) is about brand performance and involves both the product and retailing. It's an image, a process.
For us, there is the problem of not being a new brand, we have to try and rebuild an existing brand. A brand that already has an image and customers.
In some ways, it's easier to create a new brand than it is to reshape an existing one.

EO Reporters Gao Kun and Li Li also contributed to this report

This article was edited by Ruoji Tang and Paul Pennay

Further Reading
Li Ning Official Site: Media Clarification
WSJ Exchange: Can Li Ning Hang Onto Its Investors?
The views posted here belong to the commentor, and are not representative of the Economic Observer
Interviews with Zheng Yongnian and Bei Dao plus reviews of recent translations of Weber, C...
Interactive
A recent CCTV survey shows that 44.7% of Chinese citizens are happy, and 11.1% believe they are unha...
Translations of popular Chinese phrases that reveal something about 2010
Multimedia
Take a look back at some of the most important news events that helped shape China in 2010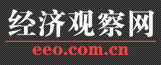 EEO.COM.CN The Economic Observer Online
Bldg 7A, Xinghua Dongli, Dongcheng District
Beijing 100013
Phone: +86 (10) 6420 9024
Copyright The Economic Observer Online 2001-2011