China Poll: Buying A House
Published: 2010-10-20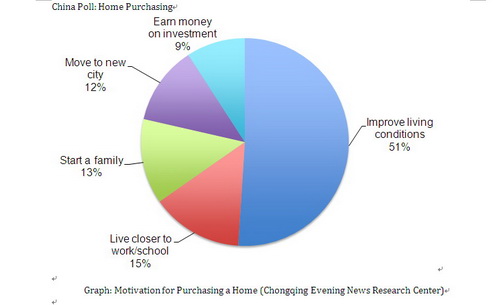 The results of an Internet and phone survey conducted this fall by Chongqing Evening News' research center suggest that many Chinese are not considering buying a home in the immediate future.

Of the two hundred randomly sampled Internet users and readers of Chongqing Evening News, only 17% of respondents are planning to purchase a house within the next year, while 67% of respondents are not planning on purchasing a house within the next two years.

Chongqing Evening News also asked respondents what their main reason for purchasing a home would be:
50% of respondents said it would be to improve their living conditions
14% said it would be to be closer to their college or workplace
13% cited marriage and starting a family
12% said they would buy a home if they were moving to a new city
and only 9% said they would buy a house for investment purposes

Additionally, despite considerably higher housing prices in cities, 73% of those surveyed expressed that they would by a home in an urban area, while only 23% would be willing to live in the suburbs.

Finally, when respondents were asked how they would pay for a home, 63% said they would take out mortgage loans, 27% said they would be able to pay for a home up-front, and 10% would choose an installment plan.

Links and Sources
Chongqing Evening News: Original Report
The views posted here belong to the commentor, and are not representative of the Economic Observer
A Chinese translation of the Durants' The Story of Civilization, Mr Playboy and interview ...
Interactive
The China Population Communication Center asks women about contraception
Tracking the global expansion of China's oil companies
Multimedia
A look at Nanjing local government's controversial urban reconstruction project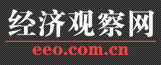 EEO.COM.CN The Economic Observer Online
Bldg 7A, Xinghua Dongli, Dongcheng District
Beijing 100013
Phone: +86 (10) 6420 9024
Copyright The Economic Observer Online 2001-2011