Statement from the Economic Observer in Relation to Journalist Qiu Ziming
Published: 2010-07-28
Statement from the Economic Observer

The newspaper has been informed that one of our reporters, Qiu Ziming, has been added to a national on-line list of wanted criminals by Suichang County Public Security Bureau, a county located in the city of Lishui in Zhejiang province, on the grounds of "alleged damage to a company's business reputation." In response, the newspaper has released the following statement:

1. We are deeply shocked that our reporter Qiu Ziming has been listed as a wanted criminal due to engaging in standard news reporting in relation to the listed Zhejiang Kan Specialties Material Co. and we're deeply concerned about the welfare of the journalist Qiu Ziming and his family.
As a responsible media outlet, this newspaper has always upheld the principles of rational and constructive reporting, we believe that Qiu Ziming, along with all our other journalists, has abided by the principles of objective and fair reporting.
2. As a public company, Zhejiang Kan Specialties Material Co. is responsible for meeting its obligations in relation to accurate, full and complete information disclosure, the public has the right to know and the media also has legal authority to supervise various organizations through their reports. In the process of reporting, journalists and others were repeatedly threatened and offered inducements. We strongly condemn the use of public power to suppress public opinion and any threats to the personal safety of media workers.
3. Local public security organs, as the institutions in control of public authority, should prudently and legally exercise their power in order to protect the rights of civilians.
4. Our newspaper is currently in the process of submitting complaints to the General Administration of Press and Publication of the People's Republic of China (GAPP), the All-China Journalists Association and other organizations, these complaints will explain what's taken place and call on both institutions to take action to safeguard the legitimate rights of journalists to interview and report and also call on them to protect the personal safety of media workers.
5. The newspaper thanks the public and also our fellow media workers for their concern and support, and we're committed to using all legal means to defend the legitimate right of the media and journalists to conduct interviews and engage in reporting, in order to jointly maintain the healthly supervision of the public sphere.

The Economic Observer

July 28, 2010

This is a translation of the original statement that appeared earlier today on our Chinese website.
The views posted here belong to the commentor, and are not representative of the Economic Observer
Interactive
Tracking the global expansion of China's oil companies
Multimedia
A look at Nanjing local government's controversial urban reconstruction project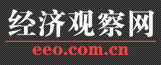 EEO.COM.CN The Economic Observer Online
Bldg 7A, Xinghua Dongli, Dongcheng District
Beijing 100013
Phone: +86 (10) 6420 9024
Copyright The Economic Observer Online 2001-2011