Highlights of Recent Reforms to China's Education System
Published: 2011-01-07
In July last year, China unveiled a comprehensive plan to reform China's education system over the coming decade. Later, towards the end of the year, the State Council issued an important "Notice for the Implementation of National Education Reform," signaling that after almost 3 years of planning, education reforms would now begin to be implemented. This week's issue of the Economic Observer takes a look at some of the initiatives and pilot programs that are being undertaken.

For an interactive version of the above map of various educational reform programs being introduced across the country - click here

BEIJING
Qinghua, Beida Collaborate in Pilot Education Reform Program
By Liu Jinsong
Nation, page 9
Issue 501, January 4, 2011
Original article: [Chinese]

Qinghua and Beida, rival institutions in the world of Chinese academia, have implemented a joint pilot program to mentor and develop talent in the sciences in higher education. Students are traditionally granted admission based on the grades they achieve in the annual college entrance exams or gaokao. The Qinghua and Beida pilot program is an attempt to change this one-size-fits-all system.
Under the new program, Qinghua and Beida will have a greater degree of independence in selecting their students. They will be permitted to admit a number of "outstanding talents." The program, intended to promote admissions based on independent criteria, offers "direct admission" to "special students."
Students can be fast-tracked to Qinghua or Beida in high school. After being selected, they undergo two years of prep work before being automatically offered admission into the university.
The practice of direct admission was not a part of the original pilot program, intended to reform graduate admissions. Admissions officers were encouraged to look at overall undergraduate performance, to interview applicants, hold a separate English exam and appraise any intern work they may have done with the university faculty.
The controversial measure has attracted widespread attention, mostly negative. Many point out that the main problem is the university admissions process, which lacks credibility and is a breeding ground for corruption and cheating.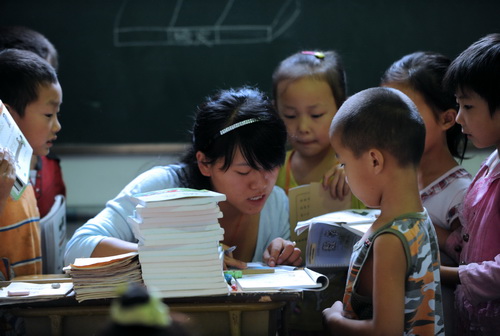 TIANJIN
Equal Access to Education: It's Not About the Money
By Tian Peng
Nation, page 10
Issue 501, January 4, 2011
Original article: [Chinese]

Late last year, the State Council issued the "Notice for the Implementation of National Education Reform" also known as Notice 48. Notice 48 cites the promotion of equal access to compulsory education as a priority for a number of cities, including Tianjin, Beijing, and Shanghai.
Many schools in Tianjin, unless they are key schools, have difficulty attracting qualified teachers and funds for improving facilities.
Tianjin has focused on attracting qualified personnel and investing in struggling schools. Measures include sending "exemplary" teachers to rural areas, encouraging high-performing schools to support struggling schools, and forming school "cooperatives".
The measures have enjoyed very limited success.
Problems still remain. With inequalities still remaining as schools compete to 1) attract the best students and 2) have as many of their "graduates" as possible move on and be admitted to a key high school.

Many in Tianjin insist that the key school system should be abolished, though this will do little to reduce the huge gap between the conditions of different school districts.
Additionally, Tianjin has a population of over 140,000 migrant students and no way to accommodate them.
SHANDONG
A Different Kind of High School
By Peng Lijing
Nation, page 10
Issue 501, January 4, 2011
Original article: [Chinese]

Shandong is piloting a program for a different kind of high school; Qingdao No. 2 is a prime example.
Qingdao No. 2 High School only conducts 5 classes a day and 40 minutes per class. The school allows the students to explore personal interests and research, and hosts student groups such as "Model UN." The high school also funds sports and art classes, as well as classes in business and problem solving.
The school aims at encouraging independent thinking and leadership. San Xianliang, the principal of Qingdao No. 2, says he regrets the exam-oriented nature of China's schools, and wanted a more efficient, student-oriented type of school.
Qingdao No. 2 has been touted as a model for education reform. But many point out the exhorbitant funding and work necessary to implement the Qingdao model on a large scale, and also note that Qingdao recruits many of the best students in the area.
But even critics acknowledge that the exam-oriented approach to education needs a complete overhaul.

This feature was edited by Paul Pennay, the google map was produced by Guo Wei and Ruoji Tang

The views posted here belong to the commentor, and are not representative of the Economic Observer
The top stories of 2010 displayed through slideshows, timelines, buzz words, maps, graphs,...
Interactive
Many people are willing to leech off the wealthly and powerful
Tracking the global expansion of China's oil companies
Multimedia
City Streets Flooded for the 7th Time in 11 Years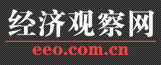 EEO.COM.CN The Economic Observer Online
Bldg 7A, Xinghua Dongli, Dongcheng District
Beijing 100013
Phone: +86 (10) 6420 9024
Copyright The Economic Observer Online 2001-2011