Where do China's Wealthy Bank their Money?
Published: 2010-11-11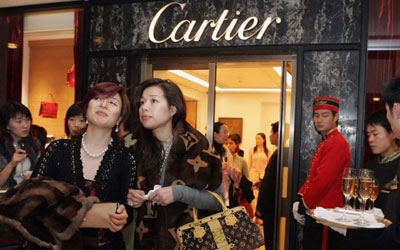 Cover, Issue 493, November 6
Translated by Tang Xiangyang
Original article: [Chinese]
A private equity fund issued by the personal banking department of China Merchants Bank (CMB) raised 1.2 billion yuan in a single day.
Even for a public fund, this is a difficult accomplishment.
The reason for CMB's success is that its personal banking department has attracted more than 10,000 clients whose assets exceed 30 million yuan.
They are young, well-positioned, wealthy and willing to consume. They are a new elite class of Chinese society.
According to a report joint-released by the Merlin Group and Kaijie Consulting Company, in 2009 the number of Chinese whose assets exceeded 6.67 million yuan reached 477,000, up 31 percent from the previous year.
Because of its numerous wealthy, high-end clients, CMB has become an increasingly intimidating competitor for its domestic peers.
Why Private Equity Funds Love CMB
Since trust companies are prohibited from investing in securities, private equity funds have been seeking new financing models to cut issuance costs, favoring two cooperation models in particular: transfer-operate-transfers (TOT) and limited partnerships. Both models are increasing in popularity daily. China Everbright Bank began to issue TOT options as early as August 2009. The Postal Savings Bank of China and the Agricultural Bank of China have recently entered this field. Statistics from the Yisimu research center show that roughly 40 TOT products have been issued in China.
Private equity funds have focused their attention on CMB because although the bank charges higher commission fees, it has wealthier clients and thus may collect more money.
"Banks usually charges a 1.5 percent commission fee. However, since there are so many private equity funds lining up at CMB's doors, the bank charges double. This fee does not include the rewards given to the bank's subsidiaries and branches. The actual ratio might be somewhere between 3 and 5 percent," an anonymous source with China International Capital Co., Ltd. said. The source added, ever since trust companies were prohibited from financing themselves using securities products, banks had been charging much higher commission fees and CMB's is the highest.
For example, for a TOT product of 1.2 billion yuan, CMB takes in 24 million yuan in sales fees, and then takes in around 8 percent of the 20 percent profit. Additionally, it charges a commission fee, amounting to 2 percent of the total amount of the product. Compared to other banks that charge a 1.5 percent sales fee and earn a 5 percent profit share, CMB's cuts are 33 percent and 60 percent higher, respectively.
In spite of this, many private equity funds still work with CMB because it has a powerful personal banking department. Although clients from the personal banking department only account for 0.04 percent of CMB's retail clients, their assets amount to 13.40 percent of the total clientele.
According to the chairman of Shenzhen Capital Group Co. Ltd., Liu Mingda, this signals that the country's wealth is concentrated among rich men. The explosive popularity of high-end financial management products this year is proof of their wealth capacity.
New Asset Management
At the end of July 2009, Tang Jun, president and CEO of New Huadu Group and former president of Microsoft's China division, transferred his overseas assets to Chinese personal banks.
Tang Jun is not alone. According to a report joint-released by CMB and Bain Capital, Chinese personal banks are more advantageous than foreign personal banks in China.
According to the latest wealth report released by Credit Suisse, China is the third largest source of wealth in the world, following America and Japan. The total amount of the wealth of Chinese families has reached 110.5 trillion yuan and it is predicted to double by 2015.
A private equity fund manager in Beijing believes that the transformation of Chinese residents' balance sheets has just begun; transition from savings to investment has recently begun to spread. Bain Financial Services' Greater China Financial Industry Department Chairman, Zhuang Ruihao, believes that there is not a country or a region that boasts mainland China's wealthy population, whose asset portfolios hold a substantial amount in cash and savings.
That is why Chinese banks are all considering personal banking as a business focus. The contribution made by personal banking clients to banks is 20 times that made by ordinary retail clients.
Now, two and half years after ICBC gained the first personal bank license in China, more than ten domestic and foreign personal banks have been established.
The personal banking department of CMB has been growing annually at a rate of 35 percent during the past three years. It became profitable in April of this year.
Aside from CMB, the total assets of qualified clients of China Minsheng Bank's personal banking department have reached 33.7 billion yuan. Those of CITIC Bank are around 15 billion yuan.
Personal banking businesses can not only bring about marginal income and sales income from intermediary businesses and financing products, but can also acquire income from derivative business, including wine trusts, art investment, property, and private equity investment.
As predicted by Price Waterhouse Coopers, personal banking will be the No.1 new banking service in the coming three years. This business, along with asset management, has a most promising future.
Changes
Six years ago, while other Chinese banks focused their attention on grabbing big clients, Ma Weihua, president of CMB decided to focus on retail business.
A deputy president with a joint-stock bank told the EO that the reason CMB shifted to personal banking business was that it had no choice. Without a lot of branches, it had no advantages in doing comprehensive business. But when it started to develop its retail business through tie-ins, costs were relatively low.
During the past six years, CMB has attracted a large batch of medium and high-end clients who serve as a special negotiation resource for the bank.
One manager of a bank's personal banking clients believes that the success of personal banking is due to pragmatic growth methods. The adopted methods are first carried out on a large scale, with some of the retail customers being offered private banking services.
Such a large batch of high-end clients has provided CMB with a large amount of low-cost retail savings. According to its mid-year report, the bank had a total savings of 1.75 trillion yuan. Its current retail savings are 382.1 billion yuan while its retail periodical savings are 292.9 billion yuan; CMB's retail savings account for 38.5 percent of its entire savings.
The low-cost retail savings have enabled CMB to reach a 50 percent annual growth rate, just five years after it turned to the personal banking sector. This is much higher than the 30 percent average growth rate of Chinese banks.
As shown in CMB's third-quarter report, the bank's net profit has increased by 57.4 percent from the level of the same period of last year, while the growth rate of China Minsheng Bank is only 27.51 percent.
In the fist quarter of this year, CMB obtained a net income from commission fees of 8.14 billion yuan, up 31.81 percent from last year and accounting for 15.87 percent of its total income of 51.3 billion yuan. The ratio is five percentage points higher than those of CITIC Bank and Industrial Bank. CMB's benchmark is Hang Seng Bank whose intermediary income accounts for 40 percent of the entire income.
The Formidable CMB
A leading economist from an investment institute points out that among high-end clients, personal recommendations from their peers are very powerful. CMB has the edge for the future and will enjoy faster development. With such a large number of wealthy people as its clients, CMB's possession of Chinese wealth will continue to grow, eventually becoming a platform-oriented asset management company.
According to CMB's mid-year report, the number of its clients has increased by 17.29 percent on that of the beginning of this year and the assets of its clients have grown by 19.88 percent.
Ma Weihua said recently that CMB had issued 56 million CMB cards and the average savings of all the cards was 9,000 yuan, three times the national average level. Additionally, by the end of September, it had added 81,900 retail clients whose assets are over 500,000 yuan.
According to an anonymous source with a private equity fund, though the clients with assets over 500,000 yuan only account for 2 percent of the total number of its clients, their savings accounted for over 60 percent of the funds entire savings.
"By providing financing products for high-end clients, CMB, in some degree, has become an investment company. For example, if a client's assets reach 100 billion yuan and their annual yield rate is 30 percent, CMB will deduct 8 percent of the 20 percent of the profits gained by issuing TOT products or single equity funds. Adding the commission fee, which is 2 percent of the total, CMB will obtain around 500 million yuan," said Liu Mingda, a well-known private fund manager.
Currently, CMB only has less than 800 branches.
This article was edited by Leslie Walczak and Rose Scobie
The views posted here belong to the commentor, and are not representative of the Economic Observer
A profile of Han Dong, the life of Laozi and an interview with Bai Yansong
Interactive
What is the first thing you think of when someone refers to Japan?
Tracking the global expansion of China's oil companies
Multimedia
A look at Nanjing local government's controversial urban reconstruction project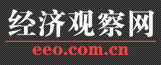 EEO.COM.CN The Economic Observer Online
Bldg 7A, Xinghua Dongli, Dongcheng District
Beijing 100013
Phone: +86 (10) 6420 9024
Copyright The Economic Observer Online 2001-2011