Citizens Express Anger toward Local Governments by Committing Suicide
Published: 2010-09-17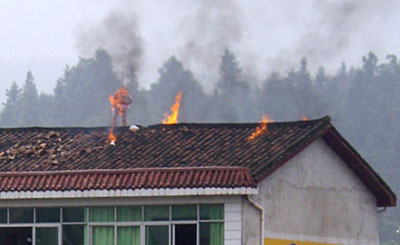 UPDATE: On September 18, Yezhongcheng passed away from injuries related to setting himself on fire. Yesterday, Zhong Rujiu reported in her microblog that her mother and sister were undergoing surgery for their injuries. Three top Fuzhou City officials visited the hospital and promised good medical treatment and a solution to their problems.
On September 10th, in an effort to save their home, three family members attempted self-immolation. The Yihuang County local government, however, denied that the family had attempted suicide and stated that they were merely splashing fuel to threaten the workers. After the indictment, two of their relatives, Zhong Rucui and Zhong Rujiu, decided to fly to Beijing to prevent their house from being unfairly demolished.
They were stopped by a dozen officials from the local government, including the secretary of the local CPC committee, at the airport security checkpoint.
The Zhong sisters tried to escape several times and ended up hiding in the women's restroom. They locked themselves in the restroom and called various news agencies for help. Local reporters arrived 40 minutes later.
The sisters met with the deputy head of the county named Liu, who promised to negotiate with the Zhong family.
The home of the Zhong family is located in Yihuang County in Jiangxi Province. The local government had planned to construct a bus terminal where their home and the homes of 20 other families are located. They have successfully demolished the homes of the 20 other families; the Zhongs have been the only "trouble-makers."
On September 10, when the negotiation between the local government and the Zhong family had reached a standoff, Zhong Ruqin (31, Zhong Rujie's older sister), Luo Zhifeng (59, Zhong Rujiu's mother) and Ye Zhongcheng (79, Zhong Rujiu's uncle) tried to burn themselves to death. The three were seriously injured and are still hospitalized.
The Zhong family is not the only Chinese family to express their anguish toward the local government by committing suicide.
In November 2009, Tang Fuzhen, a female citizen in Chengdu City in Sichuan Province, committed suicide by setting herself on fire when the local government tried to dismantle her home. Similar tragedies have occurred in Jiangsu, Beijing, Shandong, Fujian and Heilongjiang this year.
According to a report published in the Southern Daily, so far, no local officials have been found responsible for these tragedies, including officials involved in the death of Tang Fuzhen.
This article was edited by Rose Scobie and Ruoji Tang
Links and Sources
News Morning: 宜黄数十人机场围堵进京拆迁户
Southern Daily: 江西宜黄拆迁三人自焚 伤者未脱离生命危险
Southern Weekend: 拆出人命的地方,官员果然个个还在
People's Daily Online: Forcible Eviction Sparks Outcry over Property Rights
Image: 江西宜黄回应3名拆迁户烧伤事件 否认强拆
The views posted here belong to the commentor, and are not representative of the Economic Observer
The EO sits down with the chief executive of the world's largest advertising group
Interactive
Do you support the raising of the retirement age?
Tracking the global expansion of China's oil companies
Multimedia
A look at Nanjing local government's controversial urban reconstruction project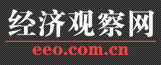 EEO.COM.CN The Economic Observer Online
Bldg 7A, Xinghua Dongli, Dongcheng District
Beijing 100013
Phone: +86 (10) 6420 9024
Copyright The Economic Observer Online 2001-2011