Newspaper Shines a Light on Beijing's Black Jails
Published: 2010-09-27

Carrying on from earlier reports in Outlook Weekly and, more recently, Caijing magazine, a Southern Media Group newspaper - Southern Metropolis Daily (南方都市报) - published a three-part investigative report into what they allege are the illegal activities of the Beijing Anyuanding Security Technology Service Co., Ltd. (北京安元鼎安全防范技术服务有限公司) on Friday.

Links to the four-page report by Long Zhi (龙志) were also given prominence on some of China's largest internet portal sites.
The newspaper report revealed that the security firm specializes in intercepting citizens attempting to file complaints with the central government in Beijing on behalf of local and provincial governments.

According to a six month investigation conducted by journalists from Southern Metropolis Daily, local governments signed contracts with Anyuanding in which they agreed to pay the security firm to intercept and detain petitioners on their behalf.
As the original report is quite long, the translation below is not exhaustive.
The original article included more details about the history and development of the company, the conditions within the "black jails" and a discussion of the legality of the detentions carried out by the company. Many of those details have not been included in this brief summary translation.
According to reports in yesterday's Southern Metropolis Daily, the Beijing Public Security Bureau has launched an investigation into the activities of Anyuanding and the company's chairman and CEO have been detained.

Part I: What Happens to the Petitioners?
Case Study 1: Zhang Yaochun (张耀春) - A Policewoman's Story
In the winter of 2009, on her third day in Beijing, Zhang Yaochun, a former police woman from Guangxi's Hepu County, was detained in an illegal prison run by the Anyuanding security firm.
That was the first time that Zhang was detained by the "special security guards" or 特勤 tè qín who work for Anyuanding and who wear a uniform very similar to China's special police or 特警 tè jǐng.

When Zhang returned to Beijing 5 months later in another attempt to petition central government authorities, she was once again detained by staff of the Anyuanding security company.
During her second encounter with the company, while being escorted to another "black jail," Zhang asked where she was being taken.

"You'll know the minute you get in the car," one of the security guards answered.
"I have a right to know where I am going. You can't do this to me. You're violating my human rights," Zhang tried to protest.
You'd better calm down, or you'll die replied the two "special security guards."

Over ten years ago, when Zhang Yaochuan worked at local police bureau in Guangxi, she claim she discovered that guns and explosives were being sold to individuals and companies by officials.
Zhang reported the incident to an inspection group sent by higher authorities, however, several days later, she was removed from her position on spurious grounds.

The Southern Weekend reported on Zhang Yaochun's case in 2001, but media coverage of her case failed to have any effect.

During her first encounter with Anyuanding, Zhang Yaochun was detained in the vicinity of Beijing's southern fourth-ring-road for 5 days, before being driven back to Hepu County in Guangxi with another petitioner where she was received by local police.
During her five days in custody, Zhang claims she was beaten by guards.
Wei Yingqiang, head of the team of "special security guards" who escorted her back to Guangxi, revealed to Zhang that the local government were paying the Anyuanding security company 200 yuan for everyday she was held in Beijing.
He also revealed that the company would call the local level governments to ask whether they wanted the petitioners sent back home or whether they should detain them for longer.
When Zhang was driven back to Guangxi in May 2010 after her second attempt to petition authorities in Beijing, another Anyuanding employee told her that the local government would pay 30,000 yuan to the company for returning her to Guangxi.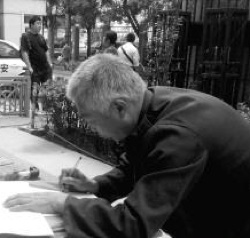 Case Study 3: Dai Yuequan (戴月权) - The Veteran Petitioner
Dai Yuequan, a 57-year-old from Chongqing has been a petitioner for 12 years. He's seeking compensation for a work related injury that he suffered while working on a reservoir in July of 1977.
Dai was held at one of Andingyuan's "black jails" in September 2009.
Dai attempted to sue the Andingyuan company at the beginning of this year.
Dai alleged that he had been illegally detained in one of the company's "black jails" for 16 days in 2009.
However, after filing the complaint with Beijing's Chaoyang Procuratorate and Public Security Bureau, Dai was notified by the procuratorate on May 25 this year that they had passed the case on to the office that handles letters and visits at the Chaoyang Branch of the Beijing Public Security Bureau.
The Chaoyang branch of the PSB also told him that they had sent people to investigate the company and the local representative office of Chongqing Municipality in Beijing and that he should come back in one week.
Dai returned the following week, but there was no news. He returned again the week after that, but again no-one emerged to address the problem.
Towards the end of June, one policeman told him "we have no say in this case. You should try somewhere else."
"But I was imprisoned by Anyuanding in your jurisdiction," Dai Yuequan replied, "if I don't come to you, who else should I deal with?"
The policeman did not answer.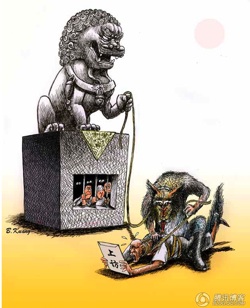 Part II: What Kind of Company is Anyuanding?
A company called Anyuanding Trading Co., Ltd. was registered in Beijing's Haidian Distirct in June 2004. The company was established with registered capital of 500,000 yuan and was not particularly successful.
In August of 2005, the company changed its name to the current Beijing Anyuanding Security Technology Service Co., Ltd. and in March of 2006 the two men who established the company left, passing on control of the company to six new investors.
One of these new investors, a man from northern Hebei call Zhang Jun, went on to become the largest shareholder in the company.
The company continued to do poorly, registering an after-tax loss of 122,200 yuan in 2006 before managing to achieve a 152,600 yuan profit in 2007.
However, in 2008, Zhang Jun saw the opportunity for his company to pursue a new line of business: intercepting and detaining petitioners on behalf of local governments.
The new business proved to be very profitable - while at the end of 2008, the registered capital of Anyuanding was only one million yuan, only six months later, it had increased to ten million yuan.
The company's business revenue for 2008 was 21 million yuan, more than double of that of the 8.6 million yuan of the previous year.
Currently, the company employs over 3,000 security personnel.
Part III: The Role of Local Governments
Most local governments are unwilling to reveal the details of their dealings with Anyuanding, but there has been one notable exception.
Shanghang County, located in the south west of Fujian Province, is one of the 23 original "China soviet areas," that formed the short-lived China Soviet Republic, however, the region is now more often associated with a recent industrial pollution case that involved waste water from a Zijin Mining Group copper plant leaking into a major water way.

On May 18, the official website of Shanghang County's Public Security Bureau published a "work report" which revealed that the local government had signed a contract with Anyuanding to secure the transfer of 18 female petitioners back to their hometown.

The 18 women went to Beijing to petition central government authorities in regard to their dispute with the local government. The dispute concerned the allocation of financial reparations from the Zijin Mining Group. The 18 women had been deprived of their reparations because they married men from other counties.
Zhang Qianfan, a law professor at Peking University, said that "from the details that have been revealed so far, it's obvious that there's been very serious violations of the law."

Links and Sources
Southern Metropolis Daily: 安元鼎被北京警方立案侦查
Southern Metropolis Daily: 北京保安公司建截访黑监狱 向地方政府收佣金
Caijing: 保安公司专职截访 (Chinese)
Caijing: Interceptions on the Way of Justice Seekers
China Media Project: Twitter Pulse: Top Caijing Editor Sought by Beijing Police After Report on Security Company
Associated Press: China police apologize to hard-hitting magazine
New York Times: A Rare Chinese Look at Secret Detentions
China Media Project: The Dogs of Stability Preservation
The Beijing News: Image
The Economic Observer: Beijing Representative Offices of Local Governments Prepare to Retreat
This article was edited by Paul Pennay
The views posted here belong to the commentor, and are not representative of the Economic Observer
The EO sits down with the chief executive of the world's largest advertising group
Interactive
Highlights from the Central Bank's Quarterly Survey of Urban Depositors
Tracking the global expansion of China's oil companies
Multimedia
A look at Nanjing local government's controversial urban reconstruction project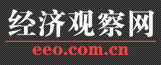 EEO.COM.CN The Economic Observer Online
Bldg 7A, Xinghua Dongli, Dongcheng District
Beijing 100013
Phone: +86 (10) 6420 9024
Copyright The Economic Observer Online 2001-2011