Running with PIGS in Europe
Published: 2010-07-23
A Minor Example of How Competition from China is Effecting Europe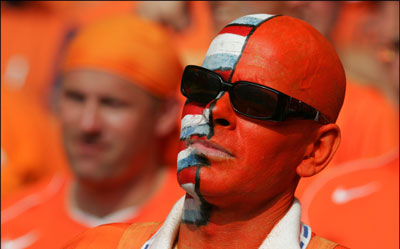 After meeting with Portuguese journalists in Lisbon, I headed to Marseille in France for a "weekend off" from the hectic schedule of interviews that has us racing from European capital to European capital.
I was in town to attend the wedding of a French-Danish couple who were good friends of mine in Beijing, but had since moved back to Denmark – where the Danish guy was teaching Chinese to high school students.
Before we headed out of town to the small village where the wedding was taking place, we met with another couple, again good friends from Beijing, who were also in town for the wedding.
We met them for lunch at an outdoor Lebanese restaurant in Marseilles and also a friend of theirs who had once studied with them in the UK but who now lived and worked in Marseilles.
It turned out that this woman was now working for a face paint company that produced face paint products for particular events –you probably saw their products a lot on TV during the World Cup.
What they do is manufacture face paint that is in the form of a small stick and that is easy to apply –so for example, if you were a German supporter, you could buy the black, red and gold of the German flag and apply it to your face in one easy swipe.
Anyway, in the course of conversation, the topic of Chinese competition came up. This girl explained how competition from Chinese companies who had copied their model had become very intense recently and that the Chinese competitors had been able to beat the French company on price.

She went on to explain how her company was dealing with the challenge.
To me the responses her company were taking seem indicative of the response that many European companies and manufacturers in Europe are choosing to take in response to the challenge to their market share from cheaper Chinese goods.

She explained that firstly, as the company could not compete with the Chinese manufactured goods on price, the company was instead exerting a lot of effort to increase their brand recognition.

They hoped that by establishing themselves as the known brand in the market, this would help them to maintain market share.
Additionally, as part of this branding push, they also emphasized the local nature of the company and hoped that by appealing to an emerging sentiment of support for domestic brands that they could win customers from their cheaper competitors.
Similarly, they hoped to promote the safety and quality of their product over the cheaper options.
Finally, they aimed to get ahead in terms of technological improvement – i.e where as it's relatively easy to produce a stick of face paint that can be used to apply a German or French flag, it's a little more difficult to produce one that can accurately display the stars and stripes of the U.S.
It is through such an investment in technological innovation that the company hopes to retain its place in the market.
The views posted here belong to the commentor, and are not representative of the Economic Observer
Interactive
Tracking the global expansion of China's oil companies
Multimedia
A look at Nanjing local government's controversial urban reconstruction project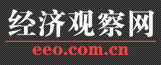 EEO.COM.CN The Economic Observer Online
Bldg 7A, Xinghua Dongli, Dongcheng District
Beijing 100013
Phone: +86 (10) 6420 9024
Copyright The Economic Observer Online 2001-2011