Over 1/3 of Chinese Cities in Danger of Being Surrounded by Garbage
Published: 2010-12-16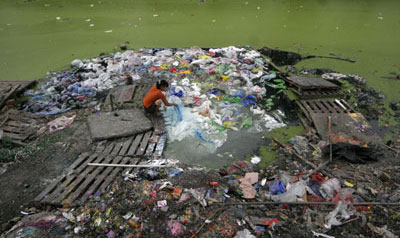 A quarter of all Chinese cities lack landfills.
According to Shen Jianshan, a research fellow from the Institute of Energy Conversion of the Chinese Academy of Sciences, if the garbage problem is not properly dealt with, the development of small and medium-sized cities will be met with difficulty.
Different Chinese cities exhibit varying levels of development. Cities use a combination of recycling, compost, burial, burning, and landfill deposit to deal with garbage disposal.
Many small and medium-sized cities still use landfills, which is the method used to deal with about 70 percent the nation's garbage. High temperature compost is used for about 20 percent of the garbage. Very few cities use garbage incineration as a method of disposal.
More efforts need to be given to garbage classification, and measures need to be implemented to reduce consumption and trash production.
Out of the 668 cities in China, two-thirds are surrounded by garbage and one-quarter do not contain landfills. The total area of land covered in garbage in China has reached over 500 million square meters, resulting in an annual loss of about 30 billion yuan.
This article was edited by Rose Scobie and Ruoji Tang
Links and Sources
Science and Technology Daily
The views posted here belong to the commentor, and are not representative of the Economic Observer
"I do not think there is a problem with our climate"
Interactive
Many people are willing to leech off the wealthly and powerful
Tracking the global expansion of China's oil companies
Multimedia
City Streets Flooded for the 7th Time in 11 Years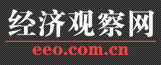 EEO.COM.CN The Economic Observer Online
Bldg 7A, Xinghua Dongli, Dongcheng District
Beijing 100013
Phone: +86 (10) 6420 9024
Copyright The Economic Observer Online 2001-2011