China's CPI Up 4.9% in February
Published: 2011-03-11
The National Bureau of Statistics announced earlier today that China's consumer price index (CPI) rose 4.9 percent year-on-year in February, the same pace of growth registered in January.
According to NBS, the CPI rose 4.8 percent in urban areas and 5.5 percent in rural areas. Food prices continued to rise in February, up 11 percent when compared to the same period last year, noting that the average price of vegetables had increased by 15.2 percent.
According to the NBS, the cost of housing and medical services also increased. Housing prices were up 6.1 percent while the price of medical treatment had increased by 3 percent.
The producer price index (PPI), another measure of inflation at the wholesale level, rose 7.2 percent in February.
The NBS also released data on fixed-asset investment and industrial production that were calculated according to a new standard as announced by the bureau earlier this month.
According to the NBS, "In the first two months of this year, the investment in fixed assets (excluding rural households) reached 1.74 trillion yuan, up by 24.9 percent year-on-year. Of this total, that in the state-owned and state holding enterprises reached 643.5 billion yuan, a rise of 15.6 percent."
The NBS also noted that "in the first two months of 2011, the total value added of large industrial enterprises (which now applies to companies with core revenue of over 20 million yuan) was up 14.1 percent year-on-year, or 0.6 percentage point higher than that in December 2010.
Investment in real estate development increased rapidly. In the first two months of 2011, 425 billion yuan was invested in real estate development, a year-on-year growth of 35.2 percent. Of this total, investment in residential properties reached 301.4 billion yuan, up by 34.9 percent.

Links and Sources
National Bureau of Statistics: China's Major Economic Indicators in January and February
Economic Observer: 2月CPI同比涨4.9% PPI同比增7.2%
The views posted here belong to the commentor, and are not representative of the Economic Observer
A look at what the heads of 23 central government departments view as the most important g...
Interactive
What Chinese officials think about government transparency.
Translations of popular Chinese phrases that reveal something about 2010
Multimedia
Take a look back at some of the most important news events that helped shape China in 2010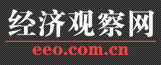 EEO.COM.CN The Economic Observer Online
Bldg 7A, Xinghua Dongli, Dongcheng District
Beijing 100013
Phone: +86 (10) 6420 9024
Copyright The Economic Observer Online 2001-2011