China's Salt Supply Adequate, Stop Panic Buying
Published: 2011-03-17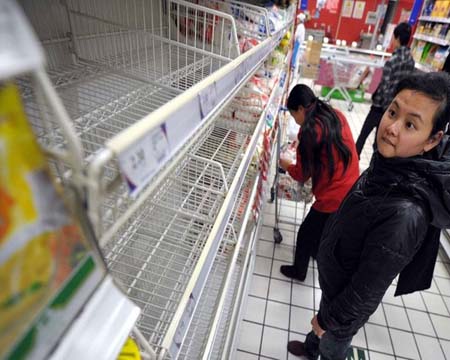 Chinese consumers have emptied supermarkets' shelves of salt in parts of China.
Source:China News Agency
Chinese consumers have gone on a panic buying spree for salt since Wednesday, emptying supermarket shelves of salt in parts of China, as rumors of shortage and price hike circulated widely.
In response, China National Salt Industry Corp (CNSIC) issued a statement on Thursday, saying China has adequate salt supply to meet market demand. The statement also called for calm and advised against panic buying. It also appealed to various local governments to keep a close watch on salt prices.
Since March 16, supermarkets in parts of China have seen waves of consumers buying salt, some in bulk. Some supermarkets in major Chinese cities, such as Guangzhou, Nanjing, and Hangzhou, even ran out of supply following the panic buying.
As rumors of salt shortage spread, when the stock market opened on Thursday, the share prices of Yunnan Salt & Salt Chemical Co. rose by 10% - the maximum fluctuation range allowed in a day by Chinese exchange rules.
The rumors on salt claimed that nuclear radiation leaks in Japan might have polluted the sea water, thus salt produce in the future might be contaminated, or the safety of salt could be in question.
In reality, most of China's salt is made from mineral salt instead of sea salt, according to an expert in the industry. He said even China's sea salt would not be polluted because of the long distance between China and Japan.
Source and Links:
China News Agency
Yunnan Online
The views posted here belong to the commentor, and are not representative of the Economic Observer
Tourists are leaving, and the trend spread to longer-term residents of the country.
Interactive
What Chinese officials think about government transparency.
Translations of popular Chinese phrases that reveal something about 2010
Multimedia
Take a look back at some of the most important news events that helped shape China in 2010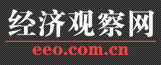 EEO.COM.CN The Economic Observer Online
Bldg 7A, Xinghua Dongli, Dongcheng District
Beijing 100013
Phone: +86 (10) 6420 9024
Copyright The Economic Observer Online 2001-2011