Former Shenzhen Mayor Sentenced to Death
Published: 2011-05-09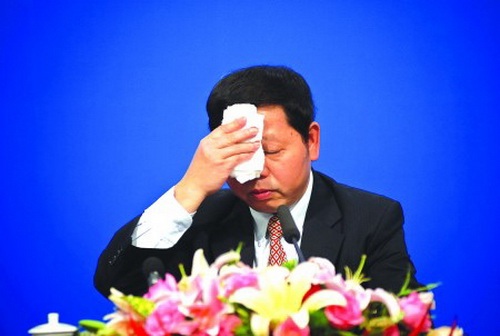 Xinhua News Agency
Translated by Pang Lei
May 9, 2011
Original article: [Chinese]

CORRECTION: This article originally stated that Xu Zongheng had been detained in Jun 2010, it has now been changed to show that the former mayor was actually detained in June 2009.
Xu Zongheng (许宗衡), the former deputy party secretary and mayor of Shenzhen, was sentenced to death, with a two-year reprieve by Zhengzhou Municipal Intermediate People's Court on May 9 on charges of accepting bribes.
The former mayor was also stripped of his political rights for life and had all his personal property confiscated.
The court found that between 2001 and 2009, Xu abused his many official positions to alter land zoning, interfere in the contracting for projects and to help people get a promotion in exchange for a total of 33.18 million yuan in bribes.
Given the former mayor's willingness to help investigators, the assistance he gave officials in recovering the funds and his admittance of guilt, the court decided not to immediately execute Xu.
In early November last year, Hong Kong media outlets had already reported that Xu was to be sentenced to death with a two-year reprieve on charges of accepting bribes and selling official positions.
Since Xu was first detained by the Central Commission for Discipline Inspection for questioning in June 2009, his case has already resulted in the downfall of Li Ping, the former Party Secretary of Shenzhen's Futian District and Zhong Xinming, deputy head of the city's Longgang District.
Earlier reports suggested that the length of time it took to sentence and convict Xu for "paying for positions," was related to the fact that the relevant government departments feared that if the investigation spread too far, it could implicate officials in even more senior positions.
Xu's case follows in the footsteps of Chen Shaoji, the former chairman of the Guangdong Provincial Committee of the Chinese People's Political Consultative Conference, who also received a commuted death sentence.

Links and Sources
Economic Observer: More High-level Shenzhen Officals Under Investigation for Corruption
The views posted here belong to the commentor, and are not representative of the Economic Observer
"We are the hungry family around the dinner table, gorging on peanuts and appetizers becau...
Interactive
Despite an increase in the proportion of male births per 100 female births, China has a more balance...
Translations of popular Chinese phrases that reveal something about 2010
Multimedia
Take a look back at some of the most important news events that helped shape China in 2010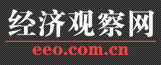 EEO.COM.CN The Economic Observer Online
Bldg 7A, Xinghua Dongli, Dongcheng District
Beijing 100013
Phone: +86 (10) 6420 9024
Copyright The Economic Observer Online 2001-2011