Commentary from This Week's Paper
Published: 2011-04-14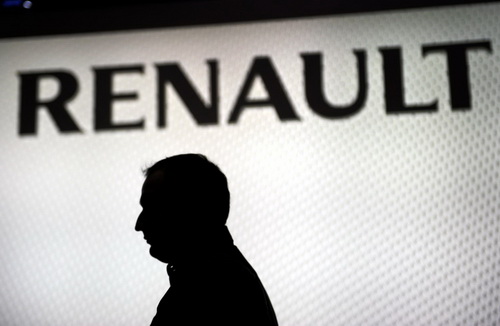 Western Media Should Apologise to China over Renault Case
By Chen Yan (陈言), guest commentator
Apr 13, 2011
Economic Observer Online
Original article:[Chinese]
~ Renault's accusations of espionage against a Chinese company turned out to be nothing but a hoax.
~ Responsibility for the fiasco fell on Renault's chief operating officer Mr. Pelata, who resigned.
~ In addition to cleaning house, Renault has been forced to offer the three wrongfully accused employees 11 million euros in compensation.
~ The Renault case demonstrated not only the dishonesty of certain French companies, but the irresponsible character of the French media.
~ Le Figaro was the first to speculate about "Chinese espionage" after reports of a leak at Renault. Britain's Financial Times and other media soon followed suit.
~ Western newspapers were willing to report the alleged espionage as fact despite insufficient evidence. This is part of a general trend in economics reporting: when China is involved, anything goes.
~ If Renault's victims deserve compensation for damages, then the China's companies involved also deserve some compensation for the false reports by certain irresponsible Western Media outlets.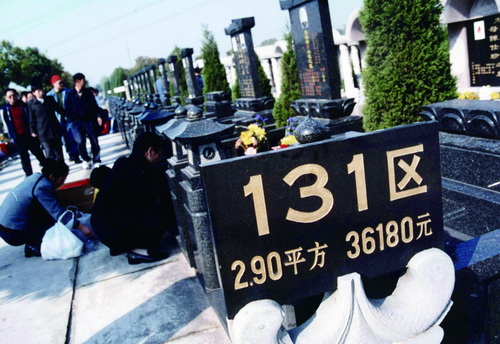 The Rising Costs of a Decent Resting Place
By Chen Yong (陈勇), a reporter with the Economic Observer's Nation section
Apr 12, 2011
Economic Observer Online
Original article: [Chinese]
~ With housing prices continuously surging, it's getting increasingly expensive to get by in China, however it might soon cost even more to die.
~ With limited land resources, the price of burial lots at urban cemeteries has continuosly increased over the past few years and the market is also now being split into various price brackets. In Beijing, while an ordinary burial plot may only cost 15,000 yuan, a more impressive grave will set the family of the deceased back somewhere between 200,000 and 300,000 yuan, far beyond the means of most ordinary people.
~ Young Chinese who find themselves priced out of the housing market can now also add concerns about the affordability of a final resting place to their lot.




What Can We do to Reduce the Price of Gasoline?
By Jiang Lei (姜磊), Reporter with the EO's Corporation section
Nation, page 16
Issue 514
Apr 11, 2011
Original article:[Chinese]
~ 4 years ago I wrote an analysis for this paper about what would happen when the price of gasoline in China exceeded 8 yuan a liter.
~ This past week the price of fuel passed this crucial eight yuan a liter mark.
~ The National Development and Reform Commission once again attributed the price increase to the same old factors: high international oil prices, limiting excessive consumption and also to help relieve the losses that oil refining companies are being forced to wear. The NDRC also went as far as to say that they had held back on the price hike for an appropriate amount of time and had limited the increase and had also passed on some of the costs to industry
~ But that's far from convincing. The three oil giants earned combinded profits of 260 billion yuan in 2010. PetroChina's profits from oil refining and chemical business reached 7.84 billion yuan while that of Sinopec was 15.9 billion yuan. Additionally, Sinopec earned 30.8 billion yuan from its retail business.
~ Oil companies say that both the price hikes and their huge profits are justified because they also have to pay a large amount of tax and to a certain degree, they are right.
~ In order to lower prices at the pump, the Chinese government should reduce the amount of tax it collects on fuel products.
~ That said, the dominant oil companies should also rethink the issue and listen to what their customers are telling them.

Whose Shenzhen is it Anyway?
By Yang Tao (杨涛)
Apr 11, 2011
Economic Observer Online
Original article: [Chinese]
~ Reports emerged on April 11, that Shenzhen police had started to clear people who were considered "security risks" from the city in the run up to the 26th Universiade, a global sporting event for university students, which is scheduled to take place in the southern city in August.
~ Shen Shaobao, a spokesman for the Shenzhen municipal police, was quoted as saying that a 100-day police crackdown involved the eviction of more than 80,000 people who "pose a threat" to the event, he said that "ex-cons, suspected drug users, and those reported to take part in 'abnormal' activities or have suspicious incomes" were included in the round-up.
~ But what exactly are the standards that the authorities use to decide if someone is a so-called "security risk"? Will they kick out all the activists and petitioners too?
~ Shenzhen is a special kind of city, it does not simply belong to those who were born and bred there - like Shanghai and Beijing, the city has benefitted from the influx of migrant workers and therefore it should belong to everyone.
~ No one has the right to banish someone from a city without legal basis.
~ This is happening at the same time as the government affirms it's intention to really build a society based on the rule of law - one that actually exists in practice rather than simply as an empty slogan.

Why Are Private Companies Being Asked to Bear the Brunt of Price Stabilization Efforts
By Lu Ning (鲁宁)
Apr 13, 2011
Economic Observer Online
Original article:[Chinese]
~ On April 13, led by the All-China Federation of Industry and Commerce, 24 trade associations launched an initiative aimed at stabilizing prices, which appealed to enterprises that are not state-owned to do their best to keep prices stable.
~ Why is it that only once we bring up the topic of stabilizing prices, that we begin to think about private companies?
~ Most people think that the companies with the greatest obligation to step up and make "sacrifices" are the state-owned enterprises.
~ But the state-owned enterprises haven't done such a good job of stabilizing prices and have actually raised prices in many areas.
~ Of course, maintaining prices stability is a social responsibility for all state-owned enterprises and non-public-owned enterprises.
The views posted here belong to the commentor, and are not representative of the Economic Observer
Highlights from this month's issue of EO's Book Review
Interactive
Which country's microblog is the most popular?
Translations of popular Chinese phrases that reveal something about 2010
Multimedia
Take a look back at some of the most important news events that helped shape China in 2010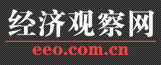 EEO.COM.CN The Economic Observer Online
Bldg 7A, Xinghua Dongli, Dongcheng District
Beijing 100013
Phone: +86 (10) 6420 9024
Copyright The Economic Observer Online 2001-2011