PetroChina's Refining Losses Said to have Expanded in April
Published: 2011-05-17
Economic Observer Online
Translated by Pang Lei
May 17, 2011
Original article: [Chinese]


PetroChina Co., Asia's largest company by market value and the world's second largest oil and gas producer by market value, achieved first-quarter profits of 37 billion yuan ($5.7 billion), but the figure would have been much more if not for refining losses of 6.13 billion yuan.
A source has revealed to the EO that refining losses for April have expanded even further, blowing out beyond 5 billion yuan.
PetroChina did not offer any response to the claim.
The losses are linked to the Chinese government's decision to limit the rise in domestic fuel prices that are set by the National Development and Reform Commission, despite dramatic hikes in the international price of crude oil.
So, despite the price of international crude oil remaining above 100 US dollars for extended periods, the domestic price of refined fuel hovered around 90 US dollars, with a spread of between 10 and 20 US dollars between the price of the two.
Fu Chengyu, the newly-appointed chairman of China Petrochemical Corporation (Sinopec Group), was recently quoted as saying that with global crude prices at 110 US dollars a barrel, the refineries were losing 20 US dollars for each barrel of oil they refined.

Although international crude oil prices have already dipped below the 100 US dollars a barrel mark, as the company bought the crude refined in April when prices were at their peak, this had led to even greater losses then those experienced in the first quarter.
The views posted here belong to the commentor, and are not representative of the Economic Observer
"We are the hungry family around the dinner table, gorging on peanuts and appetizers becau...
Interactive
Despite an increase in the proportion of male births per 100 female births, China has a more balance...
Translations of popular Chinese phrases that reveal something about 2010
Multimedia
Take a look back at some of the most important news events that helped shape China in 2010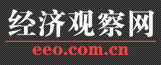 EEO.COM.CN The Economic Observer Online
Bldg 7A, Xinghua Dongli, Dongcheng District
Beijing 100013
Phone: +86 (10) 6420 9024
Copyright The Economic Observer Online 2001-2011