Police Deny Rumors that Baotou Billionaire Faked Own Death
Published: 2011-05-25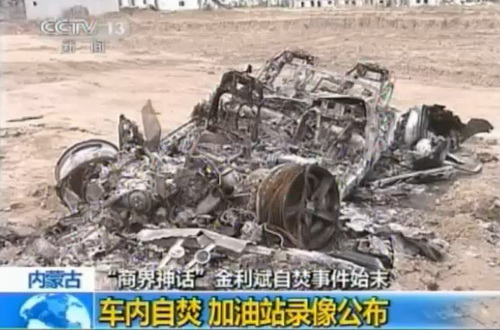 Economic Observer Online
Translated by Qi Changlong
May 25, 2011
Original article: [Chinese]

Police in Baotou, a city in Inner Mongolia, have officially denied rumors that a local entreprenuer faked his own death last month.
Jin Libin, a former fruit seller who worked his way up to become the wealthy chairman of the Baotou Huilong Trading Group, was thought to have committed suicide last month after setting himself alight in his Audi. Rumors that the indebted businessman had in fact faked his own death by substituting the body of his long-dead father began cicrculating on Sina Weibo and the Tianya online forum yesterday.
Today, a representative of the propaganda department of the Baotou Municipal Public Security Bureau said that rumors of a "fake death" were false and that the bureau is preparing to clarify the matter.
A source close to the investigative team claimed that the identity of the dead body was confirmed as Jin Libin after a DNA comparison between the badly-burned corpse and Jin's mother and child.
The source also said that the rumor of "Jin burning the remains of his father" couldn't possibly be true since his father had been dead for nearly 20 years.
Before his death, the 44 year-old Jin headed a group of companies that collectively possessed over 2.5 billion yuan in assets, had 2,000 employees and engaged in everything from running bathhouses and supermarkets to producing beverages and food products
However, authorities say that from May last year, despite many of his companies continuing to operate at a profit, Lin began to have trouble meeting the high interest payments required by the private lenders.
Jin's plan was to attempt to list one of his companies Tofu producing companies over the coming years and to use the funds raised through the listing to pay back his debts.
But before he could push ahead with the plan, his charred remains were found in the burnt out shell of an Audi on April 13.
After Jin's death, it emerged that he had left behind over 1.4 billion yuan in unpaid debts, 1.25 billion of which he is suspected of illegally raising from private underground sources over the past 7 years.
Despite the clarification, two issues are still proving a source of speculation for the media.
Economy & Nation Weekly 《财经国家周刊》questioned why Jin would commit suicide if, as authorities have revealed, most of the enterprises in the Huilong Group were operating at a profit.
China Business Journal《中国经营报》have also quoted a source as saying that a crucial 5-minute section of the video showing Jin Libin pouring petrol on himself is missing.

This article was edited by Will Bland and Paul Pennay

Links and Sources
CCTV: Image
The views posted here belong to the commentor, and are not representative of the Economic Observer
"We are the hungry family around the dinner table, gorging on peanuts and appetizers becau...
Interactive
Despite an increase in the proportion of male births per 100 female births, China has a more balance...
Translations of popular Chinese phrases that reveal something about 2010
Multimedia
Take a look back at some of the most important news events that helped shape China in 2010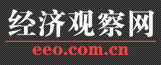 EEO.COM.CN The Economic Observer Online
Bldg 7A, Xinghua Dongli, Dongcheng District
Beijing 100013
Phone: +86 (10) 6420 9024
Copyright The Economic Observer Online 2001-2011