Companies Accused of Selling Genetically Modified Corn Seeds
Published: 2010-09-22
Two publicly-listed companies have been accused of selling genetically modified (GM) corn seeds. The accusations are based on the observation that no mice are attracted to large piles of the strain of corn stored in Shanxi and Jilin provinces and that sows fed the corn are alleged to have a reduced birth rate. The two main producers of the strain of corn known as 先玉335 (Xianyu 335) are Shandong Denghai Seeds Co Ltd and Gansu Dunhuang Seed Co., Ltd., both companies are involved in joint ventures with DuPont subsidiary Pioneer Hi-Bred International, Inc., the world's largest seed company.

Source
National Business Daily

Google Translation

The views posted here belong to the commentor, and are not representative of the Economic Observer
The EO sits down with the chief executive of the world's largest advertising group
Interactive
Do you support the raising of the retirement age?
Tracking the global expansion of China's oil companies
Multimedia
A look at Nanjing local government's controversial urban reconstruction project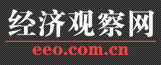 EEO.COM.CN The Economic Observer Online
Bldg 7A, Xinghua Dongli, Dongcheng District
Beijing 100013
Phone: +86 (10) 6420 9024
Copyright The Economic Observer Online 2001-2011