China Announces Korean War Death Toll
Published: 2010-10-27
China has announced that the number its officers and soldiers killed in the Korean War is 183,108. Chinese state media say the figure comes from statistics from the museum for commemoration of the War to Resist U.S. Aggression and Aid Korea in Dandong, Liaoning.
Source
Xinhua
The views posted here belong to the commentor, and are not representative of the Economic Observer
A Chinese translation of the Durants' The Story of Civilization, Mr Playboy and interview ...
Interactive
How many people are planning to buy?
Tracking the global expansion of China's oil companies
Multimedia
A look at Nanjing local government's controversial urban reconstruction project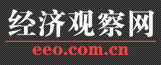 EEO.COM.CN The Economic Observer Online
Bldg 7A, Xinghua Dongli, Dongcheng District
Beijing 100013
Phone: +86 (10) 6420 9024
Copyright The Economic Observer Online 2001-2011