Wenzhou Pilot Policy for Direct Foreign Investment Put on Hold
Published: 2011-01-25
The State Administration of Foreign Exchange (SAFE) has required its Wenzhou subsidiary to halt its pilot program for direct individual investment in foreign countries. Zhou Xiaoping, director of the foreign economics department of the Wenzhou Foreign Economics and Trade Bureau, has admitted that the pilot policy did not receive central government approval before permitting local citizens to invest abroad.
Source
Lianhe Zaobao
The views posted here belong to the commentor, and are not representative of the Economic Observer
Interviews with Zheng Yongnian and Bei Dao plus reviews of recent translations of Weber, C...
Interactive
A recent CCTV survey shows that 44.7% of Chinese citizens are happy, and 11.1% believe they are unha...
Translations of popular Chinese phrases that reveal something about 2010
Multimedia
Take a look back at some of the most important news events that helped shape China in 2010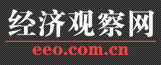 EEO.COM.CN The Economic Observer Online
Bldg 7A, Xinghua Dongli, Dongcheng District
Beijing 100013
Phone: +86 (10) 6420 9024
Copyright The Economic Observer Online 2001-2011