Trial of "Beijing's Most Corrupt Official" Commences
Published: 2011-01-13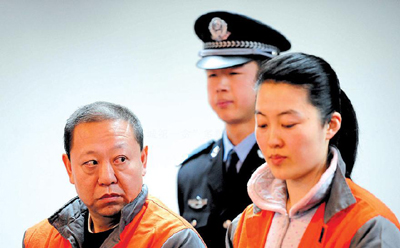 Yan Yongxi, the former vice governor of Beijing's Mentougou District, is suspected of graft, accepting bribes, and embezzling public funds worth 42 million yuan, 36 million of which were embezzled into his mistress's company, Beijing Dingdu Garden & Greening Company. This morning, the trial of the man referred to as "Beijing's most corrupt official" by local media began at Beijing No. 1 Intermediate People's Court. His mistress, Mao Xudong and his younger brother, Yan Yongcheng, are also on trial.
After the charges against Yan Yongxi were read, the prosecution asked Yan if Mao Xudong had any connection to the crimes. The prosecution asked, "What kind of relationship do you have with Mao Xudong?" Without hesitation, Yan answered back, "Friends." The prosecutor then asked, "Do you two have a sexual relationship?" After a slight pause, Yan replied affirmatively.
Throughout the courtroom proceedings, Yan repeatedly used the phrase, "I did it for the collective" in his own defense of funneling money into Mao Xudong's company. However he did not acknowledge that the funds were obtained through methods of corruption or bribery. He insisted that the money put into her company was for the development of collective interests and that he personally did not gain a cent and would have put money into the company even if Mao Xudong did not work there. He also stressed that since his first day as an official his objective was to contribute to Feng Village (where the Beijing Dingdu Garden & Greening Company is located), not to obtain personal gain.
According to the specific allegations in the indictment against Yan Yongxi, the motive for all his crimes was to provide benefits to his mistress. For example, in the latter half of 2006 he collaborated with various individuals and forged an identity and paperwork so that he could collect housing demolition compensation worth 7.5 million yuan which he then passed on to his mistress.
It remains to be seen whether the court will believe that Yan Yongxi's actions were really in the interest of the collective.
Links and Sources:
China Internet Information Center: "京城第一贪"多数赃款赠情妇 两人同庭受审
The views posted here belong to the commentor, and are not representative of the Economic Observer
Interviews with Zheng Yongnian and Bei Dao plus reviews of recent translations of Weber, C...
Interactive
A recent CCTV survey shows that 44.7% of Chinese citizens are happy, and 11.1% believe they are unha...
Translations of popular Chinese phrases that reveal something about 2010
Multimedia
Take a look back at some of the most important news events that helped shape China in 2010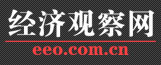 EEO.COM.CN The Economic Observer Online
Bldg 7A, Xinghua Dongli, Dongcheng District
Beijing 100013
Phone: +86 (10) 6420 9024
Copyright The Economic Observer Online 2001-2011