China Poll: How Important are Grey Skills?
Published: 2010-11-22
A recent survey conducted by China Youth Daily's Social Investigation Center and the Sohu News Center found that roughly 70% of Chinese believe that "grey skills" are an important part in one's career life.
"Grey skills" include drinking, playing cards, mah-jongg, and other activities.
2298 people were surveyed.

70.7% believe "grey skills" are an important asset to job seekers.
14.0% believe they are crucial.
When asked to evaluate their own "grey skills"...
64.6% of survey participants said they had good "grey skills".
Survey participants were also asked why they thought employers attached so much importance to "grey skills." They were asked to check all that apply...
72.4% think it is due to the importance of personal connections in professional life (人情社会).
65.4% think it is because business deals are made through "wining and dining".
41.8% attribute it to the competitive work environment.
Some believe that the importance of "grey skills" is exaggerated, but in a competitive work environment, work pressures may lead to a "grey mentality" (灰色心理)...
73.9% of surveyed individuals agreed somewhat with this statement.
18.3% agreed completely with the statement.
Links and Sources
七成人认为职场灰色技能重要 喝酒打牌需样样通

The views posted here belong to the commentor, and are not representative of the Economic Observer
The EO sat down with Martin Wolf and discussed QE, the SDR, and where the international ec...
Interactive
According to a recent survey the answer is overwhelmingly yes.
Tracking the global expansion of China's oil companies
Multimedia
Photos from the controversial Shanghai blaze.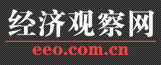 EEO.COM.CN The Economic Observer Online
Bldg 7A, Xinghua Dongli, Dongcheng District
Beijing 100013
Phone: +86 (10) 6420 9024
Copyright The Economic Observer Online 2001-2011