Special Feature: The Regional "Two Sessions"
Published: 2011-01-27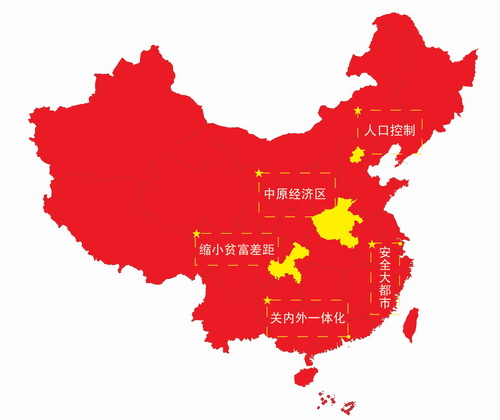 To view the Google Map Version of the information below, click here. .
Nation, page 9-15
Beijing
In the Capital, Twelfth Five-Year Plan Will Focus on Population Control
~ A main theme of the plenary sessions of the Beijing municipal NPC and CPPCC was population control and traffic conditions.
~ During the 11th Five year plan period, population control measures were controversial, and Beijing's population continued to balloon.
~ By the end of 2009, the population of Beijing had reached 19.72 million, including a registered population of about 12.46 million and a floating population of 7.26 million.
~ The Research Group of the Beijing Standing Committee recommended taking calculated structural measures such as reducing the demand for low-end labor, cutting back on low-end and labor-intensive industries, and attracting high-end talent to the city.
~ Many agree that poor urban planning which concentrates commercial and industry in the inner rings of the city is to blame for traffic and population problems.
~ The 12th Five-Year Plan will focus on "easing" the imbalances by extending the metro system, and attempting to correct the uneven distribution of residential areas and industry.
Original article: [Chinese]


Shenzhen
SAR Integration Begins in Shenzhen, Efforts Underway to Improve Urban Development
~ The mayor of Shenzhen has stated that the city will push for SAR (Special Administrative Region) integration of relevant local government departments and advancing quality urban development.
~ SAR Integration faces the challenges of the urban-rural system. Outside urban areas, the education and law enforcement facilities are inadequate.
~ According to a report by Shenzhen's Development and Research Institute, Suzhou's GDP surpassed that of Shenzhen in 2010, but Shenzhen's GDP potential exceeds both Suzhou and Tianjin.
~ Shenzhen members of the CPPCC believe that the government in Shenzhen is overstretched, and that the bureaucratic chain is too long to guarantee effective governance.
~ According to the municipal government, in 2011, Shenzhen will push forward SAR integration, allocating an 18.5 billion yuan budget for development of the Bao'an, Longgang, Guangming and Pingshan districts and extending railways, roads, and basic services to peripheral areas in an effort to promote balanced urban development.
Original article: [Chinese]

Chongqing
Narrowing the Wealth Gap: Chongqing targets 0.35 Gini Coefficient
~ According to Chonqing Daily, the Chongqing government will promote residential development, implement a property tax, revamp the registration system and undertake other measures in order to reduce the gap between rich and poor.
~ Chongqing set a target Gini Coefficient of 0.35 - the Gini Coefficient, a number between 0 and 1 that measures wealth distribution, is usually somewhere between .24 and .36 in developed countries.
~ During the 12th Five Year Plan period, Chongqing plans to build 40 million square meters of public housing.
~ Chongqing will also introduce a high-end and commercial property tax and a "special" property tax.
~ Chongqing will further crackdown on corruption by improving transparency of public funds management and other activities. The government will closely investigate cases of suspected bribery and abuses of power by officials.
Original article: [Chinese]


Shanghai
Mayor Pledges to Make Shanghai One of the World's Safest Cities
~ In the 12th Five Year Plan, Shanghai lowered its target GDP growth rate in an effort to focus on the quality of development.
~ Mayor Han Zheng says that Shanghai will strengthen management, supervision and preparedness in the city to make Shanghai one of the world's safest cities.
~ Shanghai currently ranks behind Beijing, Taiwan and Hong Kong in terms of cultural output but plans over the next five years to encourage the development of creative talent and technological innovation.
~ Shanghai will build 1 million affordable housing units in the next five years, and has already had its property tax proposal approved.
~ Measures will also be undertaken to guarantee vegetable supplies and reasonable prices.
~ In the wake of the November fire, Shanghai will take measures to improve supervision over building contracts and ensure accountability in accidents. The government will also attempt to monitor illegal subcontracting.
Original article: [Chinese]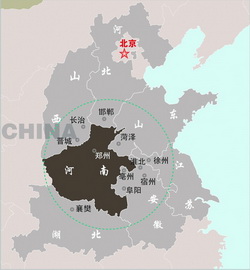 Central China
Central Plains Economic Planning Region: The Sprint Toward Economic Advancement
~ Development in the Central Plains Economic Planning Region will have four aims, the national "three" (industrialization, urbanization, and agricultural modernization), developing a template for economic growth, becoming a center for commercial and industrial transport activity and becoming a historic and cultural center.
~ In Henan, they are considering creating an expanded Zhengzhou urban zone which will integrate Zhengzhou and surrounding areas into a total of 2,127 square kilometers, 7 times the original size of Zhengzhou.
~ Zhengzhou will develop into a metropolitan center and the surrounding areas will benefit from its economic development.
~ Shi Pu, Henan Professor of Economics and Law believes that Zhengzhou will not have the industrial and commercial leverage to carry an entire area and that development of the central plains area depends on developing several gateway cities like Nanyang and Zhoukou.
~ Part of the proposal to develop the central plains region includes taking advantage of gateway cities to encourage economic cooperation between provinces and letting surrounding provinces benefit from Henan's development.
Original article: [Chinese]

The views posted here belong to the commentor, and are not representative of the Economic Observer
Interactive
A recent CCTV survey shows that 44.7% of Chinese citizens are happy, and 11.1% believe they are unha...
Translations of popular Chinese phrases that reveal something about 2010
Multimedia
Take a look back at some of the most important news events that helped shape China in 2010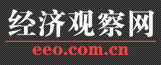 EEO.COM.CN The Economic Observer Online
Bldg 7A, Xinghua Dongli, Dongcheng District
Beijing 100013
Phone: +86 (10) 6420 9024
Copyright The Economic Observer Online 2001-2011