Husband Accused of Marital Rape Found Not Guilty
Published: 2010-12-08
This past October, a man charged with raping his wife in Foshan, Guangdong was found not guilty.
A couple referred to in news reports as Li and Zhang married in 2005, and moved into separate rooms in 2009.
At 21:00 on April 8, 2009, Li and Zhang had an argument during which Li pushed Zhang down on a bed and claimed he would have sex with her. Zhang refused him, but Li forced her.
Zhang's screams caught their neighbor's attention and he called the police. The police took the two away to write up a transcript of the incident. The next day, Zhang went to the police to withdraw the accusation. However, on April 21, Zhang changed her mind and went to the police and filed a rape charge against Li.
The court however, ruled that in a marriage, husband and wife have a responsibility to cohabitate. Sexual life is one part of marital life; therefore a husband should not receive a rape sentence for forcing his wife to have sex with him. The court also stated that this type of charge goes against the country's customs and habits.
According to the judge of this case, only when a marriage has entered an abnormal situation, such as separation and divorce proceedings, can the conjugal relationship between husband and wife be considered invalid. During this period, if a husband forced his wife to have sex with him against her will, this can be ruled as rape.
The incident has generated heated debate among Chinese netizens. Based on a quick survey of netizen responses to the trial on the website Sohu.com, many male netizens do not consider forcing a spouse to have intercourse the same thing as rape. One man claimed that he always forces his wife to have intercourse. By contrast, most female netizens are opposed to the verdict. They insist that women should have the right to refuse intercourse, even in a marriage.
This article was edited by Rose Scobie and Ruoji Tang
Links and Sources
The views posted here belong to the commentor, and are not representative of the Economic Observer
The EO conducted an interview with Artur Runge-Metzger about the progress of the conferenc...
Interactive
70% of the public do not know and do not care
Tracking the global expansion of China's oil companies
Multimedia
City Streets Flooded for the 7th Time in 11 Years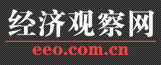 EEO.COM.CN The Economic Observer Online
Bldg 7A, Xinghua Dongli, Dongcheng District
Beijing 100013
Phone: +86 (10) 6420 9024
Copyright The Economic Observer Online 2001-2011