Geely, Foxconn Cooperate to Develop New Energy Vehicles
Published: 2011-01-14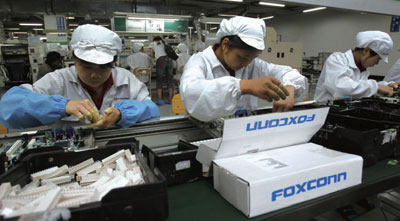 Translated by Tang Xiangyang
Economic Observer Online
Original Article: [Chinese]
A reporter from the EO has learned that Geely Holding Group is negotiating with Foxconn to jointly develop electric cars, challenging BYD, China's leading manufacturer of battery-powered cars.
Geely confirmed the news to the EO while Foxconn refused comment.
Geely's Preparations
"We are currently conducting negotiations with Foxconn, but we have yet to reach an agreement. The project will mainly involve cooperation on new energy vehicles, specifically, electric cars," a high-level executive with Geely told the EO.
The EO has learned that Yang Jun, vice president of Geely, has paid a visit to several automotive component factories in Taiwan, paving the way for Geely's strategy of new energy vehicle development.
Since purchasing Volvo, Geely has become a star among private domestic auto makers. However, compared with its bold plan to expand its business abroad, it has been hesitant in the development of new energy vehicles. For instance, compared to its competitors, it has not invested much capital in new energy vehicles or set a timetable to for the large scale production of electric cars.
In response to why Geely has chosen to partner with Foxconn, Yang Jian said Foxconn's strength is manufacturing electrical machinery which is one of the three core components of electric car technology and thus he had been in contact with Foxconn many times. He predicted that although the domestic production of electric cars would not greatly increase in next five years, it is where the industry is headed in the future.
Foxconn's Cautious Reaction
Although FOXCONN refused to comment on its arrangement with Geely, board chairman Guo Taiming has confirmed that he is negotiating with Li Shufu, board chairman of Geely, on cooperating on the development of new energy vehicles and automotive electronics. Guo Taiming highly praised Li Shufu as "a very innovative entrepreneur".
As early as four years ago, Foxconn expressed its desire to begin manufacturing automotive parts. Recently, it invested over one billion US Dollars in establishing new factories for the production of car parts.
Another Daimler and BYD?
Although nothing has been announced regarding the cooperation between Geely and Foxconn, analysts told the EO that, based on China's promising car market and considering the Chinese government's eagerness to support the electric car industry, along with Geely's interest in technology development and Foxconn's desire to enter the electric vehicle field, the partnership between Geely and Foxconn will be a perfect fit.
The only question is: How will they cooperate?
A possible model is Foxconn becoming a key technological supplier for Geely. This is the easiest method of cooperation, although it can be hardly called "an in-depth cooperation".
Another possibility is establishing a joint-venture cooperative of electric cars and new brand promotion. The cooperation between Daimler and BYD may serve as a good reference. The brand and related property rights will belong to the new company.
The second possible cooperation model calls for extensive coordination of capital, brand and technology. It's relatively complicated and calls for more preliminary negotiations.
If it succeeds, Geely will not only get technological support from Foxconn, but will also split the possible risks of developing new energy cars.
Currently, Geely has developed several types of new energy cars, but none of them have had a large volume of production.
This article was edited by Rose Scobie and Ruoji Tang
The views posted here belong to the commentor, and are not representative of the Economic Observer
Interviews with Zheng Yongnian and Bei Dao plus reviews of recent translations of Weber, C...
Interactive
A recent CCTV survey shows that 44.7% of Chinese citizens are happy, and 11.1% believe they are unha...
Translations of popular Chinese phrases that reveal something about 2010
Multimedia
Take a look back at some of the most important news events that helped shape China in 2010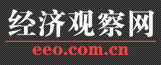 EEO.COM.CN The Economic Observer Online
Bldg 7A, Xinghua Dongli, Dongcheng District
Beijing 100013
Phone: +86 (10) 6420 9024
Copyright The Economic Observer Online 2001-2011