Central Government Prepares Launch of Leadership Group to Oversee Power Industry Reform
Published: 2011-03-28
Economic Observer Online
March 28, 2011
Translated by Pang Lei
Original article: [Chinese]

Nine years since the central government first separated the companies responsible for China's electricity production and distribution, the next major step in the reform of the country's power system is now at hand.
The Economic Observer has learned that efforts to push ahead with separating out the multiple minor lines of business from the core business of the country's power companies, has reached a crucial stage.
Central authorities are planning to launch a leadership group to oversee preparations for the next stage of reform.
According to a source familiar with the situation, the members of this leadership group have basically already been decided.
The leadership group will work with the State-owned Assets Supervision and Administration Commission (SASAC) to carry out preparation and coordination for the launch of the reform.
At the end of February this year, in a report from SASAC about work carried out by the commission over the course of the Eleventh 5-year plan, the central government body revealed that on September 3rd last year, it had formulated a plan to reform the power industry and this plan was submitted to the State Council in November last year.
Early this year, the State Council agreed to the proposal and made it clear that SASAC would be the government organization in charge of implementing the plan.
This reform will be the most substantial change to the country's power system since major reforms carried out in 2002, which included the separation of responsibility for power production and transmission.
Individuals involved with the reform revealed to the EO that the auxillary industries that are primarily targeted in this reform include design instituions along with repair and construction companies.
The auxilarry companies that are split off from their larger parent bodies are also expected to be merged to form two dominant companies that will focus on the design and construction of power plant and equipment.
These two companies are likely to be known as the China Power Engineering Corporation and the China Electric Power Construction Group and could be officially established as early as May this year.
The intention of the mergers is to build two globally competitive players, which fits with SASAC's broader plan of reducing the amount of companies under its control and strengthening the competiveness of large state-owned corporations.

Links and Sources
Economic Observer Online: 中央启动电改筹备领导小组 主辅分离实施在即 (Chinese)

Economic Observer: New Electric Power Construction Giants to be Established as Early as May
The views posted here belong to the commentor, and are not representative of the Economic Observer
Tourists are leaving, and the trend spread to longer-term residents of the country.
Interactive
Respondents doubt the motives of those leading the attacks
Translations of popular Chinese phrases that reveal something about 2010
Multimedia
Take a look back at some of the most important news events that helped shape China in 2010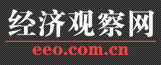 EEO.COM.CN The Economic Observer Online
Bldg 7A, Xinghua Dongli, Dongcheng District
Beijing 100013
Phone: +86 (10) 6420 9024
Copyright The Economic Observer Online 2001-2011