Reform of China's Public Institutions On Central Government's Agenda
Published: 2011-04-13
The State Council recently issued suggested guidelines for the promotion of reform of the country's public institutions (事业单位), a reporter with the China Securities Journal learned from an unnamed source. This is the first time that a policy aimed at reforming all of China's public institutions has been on the central government's agenda.

The suggested guidelines are said to push for the separation of all business-oriented public institutions from their administrative counterparts within the next five years. The guidelines also advocate that the retirement benefits of all employees of these public institutions be shifted to the public social security system, rather than being covered by a special retirement fund just for the employees of these institutions.

Publishing houses have been the first commercial public institutions to push through with these kind of reforms, with all of the 177 publishers operating under the authority of the central government (except for one that went out of business), shifting from being designated as public institutions to simply being recognized as enterprises.

Source
China Securities Journal: (Chinese)

The views posted here belong to the commentor, and are not representative of the Economic Observer
Highlights from this month's issue of EO's Book Review
Interactive
Which country's microblog is the most popular?
Translations of popular Chinese phrases that reveal something about 2010
Multimedia
Take a look back at some of the most important news events that helped shape China in 2010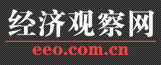 EEO.COM.CN The Economic Observer Online
Bldg 7A, Xinghua Dongli, Dongcheng District
Beijing 100013
Phone: +86 (10) 6420 9024
Copyright The Economic Observer Online 2001-2011