Statue of Confucius Moved to Less Prominent Location
Published: 2011-04-21
A 9.5 meter bronze statue of Confucius that was once located in front of the north entrance of the recently refurbished National Muesum of China, has been moved to a less conspicuos position in a "sculpture garden" by the west entrance of the museum. According to officials with the National Museum, the statue was always intended to be placed in the courtyard and, despite an official unveiling ceremony in January this year, was only "temporarily" placed by the north gate as they awaited completion of the sculpture garden.

Source
Economic Observer Online

Google Translation:

The views posted here belong to the commentor, and are not representative of the Economic Observer
Highlights from this month's issue of EO's Book Review
Interactive
Which country's microblog is the most popular?
Translations of popular Chinese phrases that reveal something about 2010
Multimedia
Take a look back at some of the most important news events that helped shape China in 2010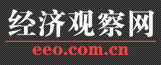 EEO.COM.CN The Economic Observer Online
Bldg 7A, Xinghua Dongli, Dongcheng District
Beijing 100013
Phone: +86 (10) 6420 9024
Copyright The Economic Observer Online 2001-2011