New Social Finance Indicator Released as Part of Quarterly Financial Report
Published: 2011-04-15
The People's Bank of China released a set of financial data for the first quarter yesterday afternoon which included the first outing for a newly unveiled economic indicator known as "social finance."
The aggregate social finance indicator is an attempt to measure the actual financing capability that exists in the real economy and to provide a better gauge on the amount of liquidity in the financial system as the dominance of bank lending as a financing mechanism begins to gradually decline.
Going beyond the closely-watched new bank lending figure, the new indicator is a broader measure that combines all loans issued in both renminbi and foreign currency, loans issued by trust companies or as bonds, both financial and other corporate bonds, insurance payouts, and insurance companies' investment holdings in real estate and other projects.

According to yesterday's report, the total amount of social finance expanded from 2 trillion yuan in 2002 to 14.27 trillion yuan in 2010, which equates to average annual growth of 27.8 percent. In comparison, the amount of all kinds of outstanding yuan-denominated loans only grew by an average of 18.4 percent over the same period.
The amount of social finance as proportion of the country's GDP reached 35.9 percent in 2010, 19.2 percentage points higher than the proportion in 2002.
According to the provisional data released in the report, the total amount of social finance increased by 4.19 trillion yuan in the first quarter of this year, the size of this quarter's increase was 322.5 billion yuan less than the growth in social finance that occured in the first quarter of 2010.
2.24 trillion yuan worth of yuan-denominated loans were issued in the first quarter of 2011, these accounted for 53.5 percent of the total social finance figure, which is 4.1 percentage points lower than the proportion that newly issued loans accounted for in the final quarter of last year.
The central bank also revealed details about money supply in the quarterly report. By the end of March, broad money supply (M2) had reached 75.81 trillion yuan, up 16.6 percent on a year-on-year basis. This rate of annualised growth was 0.9 percentage points higher than the figure of 15.7 percent registered at the end of February but also 3.1 percentage points lower that the rate of annualised growth measured at the end of last year.
M1, a narrower measure of money supply, climbed to 26.63 trillion yuan by the end of the first quarter, up 15.0 percent year-on-year.

Links and Sources
PBC: 2011年一季度金融统计数据报告
The views posted here belong to the commentor, and are not representative of the Economic Observer
Highlights from this month's issue of EO's Book Review
Interactive
Which country's microblog is the most popular?
Translations of popular Chinese phrases that reveal something about 2010
Multimedia
Take a look back at some of the most important news events that helped shape China in 2010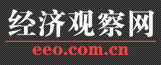 EEO.COM.CN The Economic Observer Online
Bldg 7A, Xinghua Dongli, Dongcheng District
Beijing 100013
Phone: +86 (10) 6420 9024
Copyright The Economic Observer Online 2001-2011