Issue Wrap No. 510, March 14, 2011
Published: 2011-03-15
Highlights from the EO print edition, Issue Wrap No. 510, Mar 14, 2011

Toothbrush Scandal
News, cover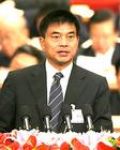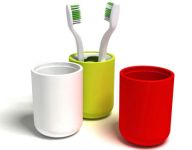 In China, when companies call for press conferences, many dish out a fee called "che ma fei" (车马费), which means transportation fee, to reporters in hope of getting into the good book of the reporters and have corporate news featured in the media.
During the Two Sessions, a member from the top political advisory body – Liu Yonghao, the founder of Hope Group and one of the richest men in China, called for a press conference to announce his proposals for the legislators. He had purportedly distributed envelopes containing 400 yuan to all reporters present
However, the Economic Observer reporter Chen Yong, who did not attend the press conference, posted a sarcastic message questioning the practice on his Sina micro blog. The post sparked off controversy, and the Hope Group initiated corporate crisis management. Later, Chen's micro blog post mysteriously disappeared without his knowledge.
The Hope Group also invited Chen to a dinner aimed to resolve "misunderstanding", and at the end of the meal, Chen failed to turn down a small present, which turned out to be an electric-powered toothbrush. The toothbrush is a subtle way to send the message: "clean your mouth before you speak".
Original article: [Chinese]


Zhang Dazhong Takes Over Gome
News, cover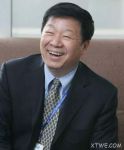 China's largest home appliance retailer GOME on March 9 appointed Zhang Dazhong as chairman and non-executive director, replacing Chen Xiao.
Zhang Dazhong was the founder of Dazhong Electrical Appliances Co., which was acquired by GOME in 2007.
Industry observers and sources close to Zhang believed the appointment was more symbolic than having Zhang actively involved in the actual operation of Gome.
The management change has been brewing since November 2010, when Gome signed a memorandum of understanding with Shinning Grown - which is controlled by Gome founding shareholder Huang Guangyu - to enlarge its board to 13 directors from 11, and appoint two directors nominated by Shinning Crown.
Zhang Dazhong left for South America on a three-week family holiday the day after Gome made the announcement.In the last four years, Zhang has enjoyed a sem-retirement lifestyle, apart from running an investment company, he has spennt more time on leisure, such as traveling and playing tennis.
Original article: [Chinese]

Irrigation Development Faces Funding Shortage
News, page 3
Though China's latest No. 1 Dossier states that water supply and irrigation development will receive four trillion yuan of investment over the next 10 years, the source of funding remained uncertain.
For 2011, based on budgets tabled by the central and local governments, investment for water and irrigation projects totaled 128 bil yuan, falling short of the 400 bil yuan yearly target outlined by the No. 1 Dossier.
The other funding sources include the Irrigation Development Foundation, bank loans, and revenue from land-use assignment fee. The last on the list would favor big cities where land prices are soaring, but where irrigation development is most needed – the rural area, land grant revenues could hardly meet the needs.
Original article: [Chinese]


China Hesitant in Freeing Capital Account
News, page 6
The Hong Kong Stock exchange will hold a RMB Readiness Test from 17 to 20 March to verify operational readiness for dealing in listed RMB-denominated securities.
Market observers and scholars suggest China to gradually freeing its capital account to match the pace of Renminbi going global, but China is concern over hot money entering the country through off-shore currency market.
One of the concerns is that interest rate in Hong Kong is lower than Mainland, could leave rooms for manipulation by speculators.
Among the suggestions to overcome the concern include allowing oversea institutions to open Renminbi account in Mainland to trade Rennminbi-denominated bonds and securities.
Original article: [Chinese]


Two Sessions Special: People-Friendly Policies
Nation, page 9-16
A special on the ongoing legislative sessions in Beijing, the Economic Observer interviewed 18 National People's Congress (NPC) members from various provinces to talk about people-friendly policy making.
NPC member from Dalian, Xia Deren, emphasized on sustainable economic development and growth without harming the environment.
Guangdong reform and development committee head Li Miaojuan stressed on structural adjustment for its economic model, and improve the happiness index of the people.
Liu Zhaojia, chief advisor for the Central Policy Unit for Hong Kong SAR, said Hong Kong's inclusion in the 12th Five-Year Plan indicated how important Hong Kong is in China's overall strategic development, and it was also a rethinking of the contents for "one country, two systems".
Chen Jianhua, Gansu Gannan Tibetan Autonomous Prefecture Party Secretary, said to ensure the peace and stability in areas populated by the minorities, it's essential to improve economic condition, push for higher income, and enhance agriculture facilities.
Original article:[Chinese]
China's Online Lending Platforms
Market, page 19
Excessive liquidity, limited investment options, tight bank loans, low saving interest rate….all these have contributed to the making of private moneylenders in China, who are now tapping the internet to offer loans with high returns.
The online loan platform introduces person-to-person lending. By linking individuals with money to lend and those who need loans, the websites take a cut from successful transactions and charge a fee for managing data.
The loans are usually small, ranging from a few thousand yuan to a few hundred thousand.
To attract more lenders, some private loan websites offer guarantor system to cushion risk of non-performing loans.
At present, there are 15 online private lending websites in China, but they are operating in a grey area void of relevant guidelines and regulations from the authorities.
Original article: [Chinese]

Lenovo's LePad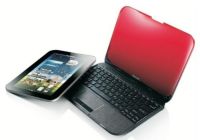 Corporation, page 31

Chinese PC maker Lenovo will reveal Lepad at the end of March to rival Apple's iPad 2.
But Lenovo is at a dilemma over the pricing of LePad, as the lighter and faster iPad 2 has a starting price of 499 USD. LePad, however, might start from 520USD, thus losing the competitive edge in terms of pricing.
Lenovo hopes to compete through functionality and localization. The LePad, using Android system and Window 7 systems, can be used as a tablet or notebook, thus combining functions for work and leisure.
Original article
:
[Chinese]


The views posted here belong to the commentor, and are not representative of the Economic Observer
A look at what the heads of 23 central government departments view as the most important g...
Interactive
What Chinese officials think about government transparency.
Translations of popular Chinese phrases that reveal something about 2010
Multimedia
Take a look back at some of the most important news events that helped shape China in 2010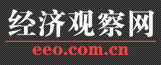 EEO.COM.CN The Economic Observer Online
Bldg 7A, Xinghua Dongli, Dongcheng District
Beijing 100013
Phone: +86 (10) 6420 9024
Copyright The Economic Observer Online 2001-2011