China Eastern Airlines to Cut Staff
Published: 2010-11-25
Economic Observer Online
November 25, 2010
Translated by Zhang Chao
Original article: [Chinese]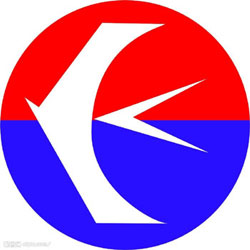 In light of their merger with Shanghai Airlines, China Eastern Airlines will soon announce wide-scale personnel changes according to information obtained exclusively by the Economic Observer. An insider informed the EO that the management level of the airline will reduce their staff of 1500-1600 employees by half.
"The reduced staff members will not be laid off, but transferred to another post," the abovementioned source informed the EO. This move is in accordance with China Eastern Airline's service development pattern over the past few years.
Our source revealed that the concrete policy for reducing staff numbers is still in the developmental stages. The policy will be put forth before the Spring Festival of 2011, and will be officially implemented after the festival.
This move is the final and most sensitive step of the merger between China Eastern Airlines and Shanghai Airlines. Previously, the board chairman of China Eastern Airlines, Liu Shaoyong, stated in an interview that the New China Eastern Airlines would not reduce its employee numbers and it could possibly add another 2000 seats on flights throughout the year and would possibly create 13,000 new jobs in accordance with international practices.
"Personnel changes are inevitable," an insider from China Eastern Airlines confirmed to us. After the merger of the two companies was completed in June, 2009 it was made clear that a number of flight attendants and ground staff would be laid off, but our source did not expect the number of layoffs to be so high.
This article was edited by Rose Scobie
Links and Sources
The views posted here belong to the commentor, and are not representative of the Economic Observer
What stopped several central government departments from achieving their targets?
Interactive
70% of Chinese Believe Drinking and Playing Cards Are Important Office Skills.
Tracking the global expansion of China's oil companies
Multimedia
Photos from the controversial Shanghai blaze.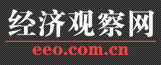 EEO.COM.CN The Economic Observer Online
Bldg 7A, Xinghua Dongli, Dongcheng District
Beijing 100013
Phone: +86 (10) 6420 9024
Copyright The Economic Observer Online 2001-2011