Member of Chongqing NPC Accuses Fellow Delegate of Corruption
Published: 2011-01-12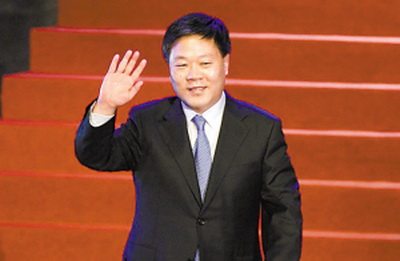 Jan 12, 2011
Economic Observer Online
Translated by Tang Xiangyang
Original article: [Chinese]


A rare instance of political infighting erupted during the annual meeting of Chongqing delegates to China's National People Congress (NPC) and People's Political Consultative Conference (CPPCC) yesterday.

Zhang Mingyu (张明渝), a delegate to Chongqing's 3rd NPC and former board chairman of Chongqing Tongchuang Property Corporation, released a signed 5,000-character letter that publicly accused Weng Zhengjie (翁振杰), a member of the standing committee of the municipality's NPC, a member of the China Democratic National Construction Association's central economic committee and chairman of Southwest Securities (西南证券), of "accepting bribes and being involved in gang-related activity" along with proof to back up his accusations.

An EO reporter met with Mr. Zhang in a meeting room at Chongqing's Continental Grand Hotel last night.

Zhang told our reporter that he assumed legal responsibility for the accusations that he made in his public report about Weng Zhengjie and that he had also informed the mayor of Chongqing, Huang Qifan, about his letter.

This is the first time a member of Chongqing's People's Congress has released a signed letter accusing a member of the standing committee of the municipal NPC of illegal behavior.

In his letter, Zhang Mingyu accuses Weng Zhenjie of, in collusion with others (some of whom have already been prosecuted under the crackdown on criminal gangs in the city over recent years), embezzling public money and diverting it to criminal groups who loan it out at high rates, seeking bribes, illegal lending and illegally appropriating hundreds of millions of yuan in assets of the Tongchuang Property Corporation.

Among other accusations, Zhang also says that Weng is involved in money-laundering and incited migrant workers to attack the Chongqing branch of China Minsheng Bank.

Zhang Mingyu has made a list of his accusations and also offers a trail of clues that he believes exposes Weng Zhangjie's illegal behavior.

The letter also revealed details of how he was forced to bribe the latter with 450,000 yuan in 2004 and 900,000 yuan in 2007.

Weng Zhenjie has refused to comment on the report.

Zhang Mingyu has made public his identity as a member of the local people's congress as well as his ID number. He repeatedly told our reporter that he was ready to take legal responsibility for every word he said.

Links and Sources
Chongqing Morning News: Image


This article was edited by Paul Pennay and Rose Scobie
The views posted here belong to the commentor, and are not representative of the Economic Observer
The top stories of 2010 displayed through slideshows, timelines, buzz words, maps, graphs,...
Interactive
A recent CCTV survey shows that 44.7% of Chinese citizens are happy, and 11.1% believe they are unha...
Translations of popular Chinese phrases that reveal something about 2010
Multimedia
Take a look back at some of the most important news events that helped shape China in 2010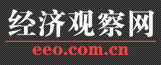 EEO.COM.CN The Economic Observer Online
Bldg 7A, Xinghua Dongli, Dongcheng District
Beijing 100013
Phone: +86 (10) 6420 9024
Copyright The Economic Observer Online 2001-2011