Beijing Government begins Project to Clear Out Underground Residents
Published: 2011-01-14
As part of the 12th Five-Year Plan, local governments have outlined goals for controlling the population, and as part of these goals, the Beijing government plans to clear out the air raid shelters and cellars currently being used for low-rent housing under Dongcheng, Xicheng, Chaoyang and Fengtai districts.
After the underground space is cleared, it will be used for community activity centers, and car and bicycle parking. According to a department involved in the project, the Beijing Municipal Commission of Housing and Urban-rural Development and the Beijing Civil Defense will establish an office for this issue around the time of the Spring Festival.
District Policies
Fengtai District will invest 240 million yuan into cleaning out the shelters. The money will be mainly used for renovating the area, and making arrangements for and providing compensation to people who currently live in the makeshift apartments.
Chaoyang District has already begun clearing out their underground space. Departments involved in the efforts said that groups of people currently living in the underground apartments that do not meet security and fire regulations would be removed. The apartments that comply with the regulations would be subject to supervision and required to register visitors and be subject to other management rules.
Dongcheng District will clear out its civil air defense facilities and transform the space into car parks, according to the district urban-management office director Xie Shen.
Xicheng District is still surveying their civil air defense facility. After the survey has been completed, they will discuss the results.
A Floating Population of One Million
During the daytime, they work all day, engaging in back-breaking work. At night, they go back to their matchbox sized space underground, waiting for the dawn. In Beijing, there are almost 1 million people living this way.
Xiaowang is one of them, and he is not confident about his resettlement options. When we confirmed to him that 77 yuan a month policy-based housing for low-income Beijing residents does indeed exist, he stated, "When will this type of housing be available to us outsiders? Affordable housing is really outside our reach."
This article was edited by Rose Scobie
Links and Sources
The Beijing Times: 北京地下室将禁止出租居住 百万北漂或无处寄居
The views posted here belong to the commentor, and are not representative of the Economic Observer
Interviews with Zheng Yongnian and Bei Dao plus reviews of recent translations of Weber, C...
Interactive
A recent CCTV survey shows that 44.7% of Chinese citizens are happy, and 11.1% believe they are unha...
Translations of popular Chinese phrases that reveal something about 2010
Multimedia
Take a look back at some of the most important news events that helped shape China in 2010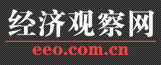 EEO.COM.CN The Economic Observer Online
Bldg 7A, Xinghua Dongli, Dongcheng District
Beijing 100013
Phone: +86 (10) 6420 9024
Copyright The Economic Observer Online 2001-2011