NDRC Meets With Coal Companies to Discuss Prices
Published: 2011-04-27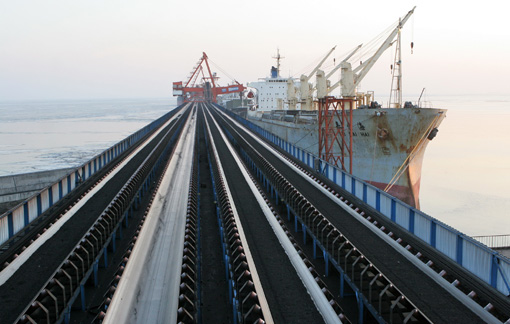 Economic Observer Online
Translated by Guo Wei
Apr 27, 2011
Original article: [Chinese]


Officials from the National Development and Reform Commission's (NDRC) Department of Price met with representatives from some of China's largest coal companies this morning to discuss the need to stabilize coal prices.
Reports inidicate that most of the coal companies called to attend the meeting are engaged in selling coal to the Qinhuangdao Port market. Qinhuangdao Port is a main transfer station for coal in China and plays a major role in setting domestic market prices.
Recently, a shortage of supply at coal-fueled power plants has driven up the price of thermal coal on the Qinhuangdao market.
The NDRC issued an emergency announcement at the end of March, ordering coal companies to keep prices stable and ensuring that they stick to the terms of contracts - including quality and quantity - agreed to earlier in the year.
Despite that announcement, coal reserves at the Qinhuangdao port have been declining for the past 7 weeks and dipped below 5.6 million tons by Apr 24, a decline of over 200,000 tons from last week's level.
A source told the EO that the NDRC were unlikely to directly forbid price increases at this meeting, but were more likely to simply ask coal companies to limit price rises to a reasonable level and to forbid any behaviour that would lead to a sudden outbreak of price hikes.
In Jun 2008, in the face of rapidly rising coal prices, the NDRC introduced a 6-month freeze on coal prices.
The same source also revealed to the EO that, "presently the sistuation hasn't gone so far as to requirte strict price controls, this is why the NDRC is willing to simply hold talks. However, if prices increase in the future, it's possible that price controls will be used."

This article was edited by Paul Pennay

Links and Sources
Energy Tribuen: Image
The views posted here belong to the commentor, and are not representative of the Economic Observer
A look at what the heads of 23 central government departments view as the most important g...
Interactive
Which country's microblog is the most popular?
Translations of popular Chinese phrases that reveal something about 2010
Multimedia
Take a look back at some of the most important news events that helped shape China in 2010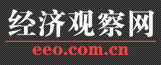 EEO.COM.CN The Economic Observer Online
Bldg 7A, Xinghua Dongli, Dongcheng District
Beijing 100013
Phone: +86 (10) 6420 9024
Copyright The Economic Observer Online 2001-2011