Opinion & Analysis
Briefs
Inflation in China jumped to a 32-month high of 5.4% in March, while growth slowed compared to the pace registered in the first quarter of last year.
The social finance indicator is an attempt to measure the actual financing capability that exists in the real economy and to provide a better gauge on the amount of liquidity in the financial system.

Source:

People's Bank of China

Highlights from this month's issue of EO's Book Review
Interactive
Which country's microblog is the most popular?
Translations of popular Chinese phrases that reveal something about 2010
Multimedia
Take a look back at some of the most important news events that helped shape China in 2010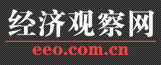 EEO.COM.CN The Economic Observer Online
Bldg 7A, Xinghua Dongli, Dongcheng District
Beijing 100013
Phone: +86 (10) 6420 9024
Copyright The Economic Observer Online 2001-2011